Posted on July 28, 2016 at 9:32 AM, updated July 28, 2016 at 2:13 PM Print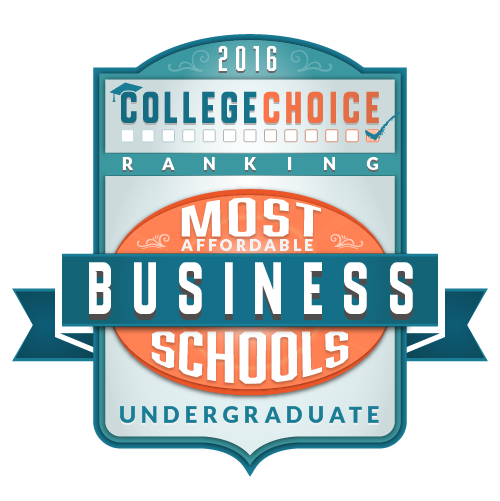 The Monte Ahuja College of Business Undergraduate Programs is among the top 30 most affordable business schools according to College Choice's Most Affordable Undergraduate Business Schools 2016 list. 
College Choice is an independent online publication dedicated to helping students and their families find the right college. The site publishes rankings and reviews to help students choose the the best college and offers resources to help students apply, be admitted and finance their college education.
The Monte Ahuja College of Business prides itself on not only offering an affordable education, but one that is of high-quality that will deliver an education that provides students with the best possible return on their investment. Our AACSB Accreditation, which less than 5% of business schools hold, our distinguished faculty, hands-on philosophy of Engaged Learning and relationships with Northeast Ohio businesses all help to deliver a business education that can provide graduates with a competitive edge.
Click here for more information about Undergraduate Majors and Minors.