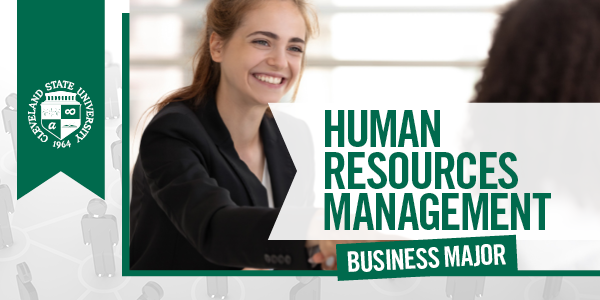 It is often said that people are a company's most important asset. Any position, from entry level to the C-suites, requires an understanding of people and the flexibility to address multifaceted challenges. A degree in Human Resources Management helps students develop the leadership, decision making and motivational skills needed to successfully organize and coordinate these assets. Our students develop a broad range of expertise, the kind of expertise that is valued in any organization in any business sector.  
Curriculum
A minimum of 120 credit hours are required to earn the Bachelor of Business Administration Human Resources Management Major. The major program is comprised of requires completion of 33 credits.
Required Courses: 24 Credit Hours (8 Courses)
MGT 301 Principles of Management
MGT 302 Principles of Labor and Industrial Relations
MGT 340 Human Resource Management
MGT 341 Personnel Compensation, Performance and Job
MGT 342 Staffing Organizations
MGT 343 Employee Training and Development
MGT 431 Employment Practices Law
MGT 457 Human Resources Information Systems
Elective Courses: 6 Credit Hours (2 Courses)
MGT 404 Organizational Theory and Design
MGT 422 Labor Law
MGT 443 Entrepreneurship
MGT 455 Trends In Employee Relations and The Quality Of Working Life
MGT 477 Managerial Skill Development
MGT 487 International Management
MGT 490 Internship
MGT 493 Current Topics
MGT 496 Special Problems
Business Elective: 3 Credit Hours (1 Course)
Business Elective - choose an additional 300/400 level business course
Admission:
Successful completion of all Business Lower Division requirements.
A grade of "C" or better in INB 301 Introduction to International Business.