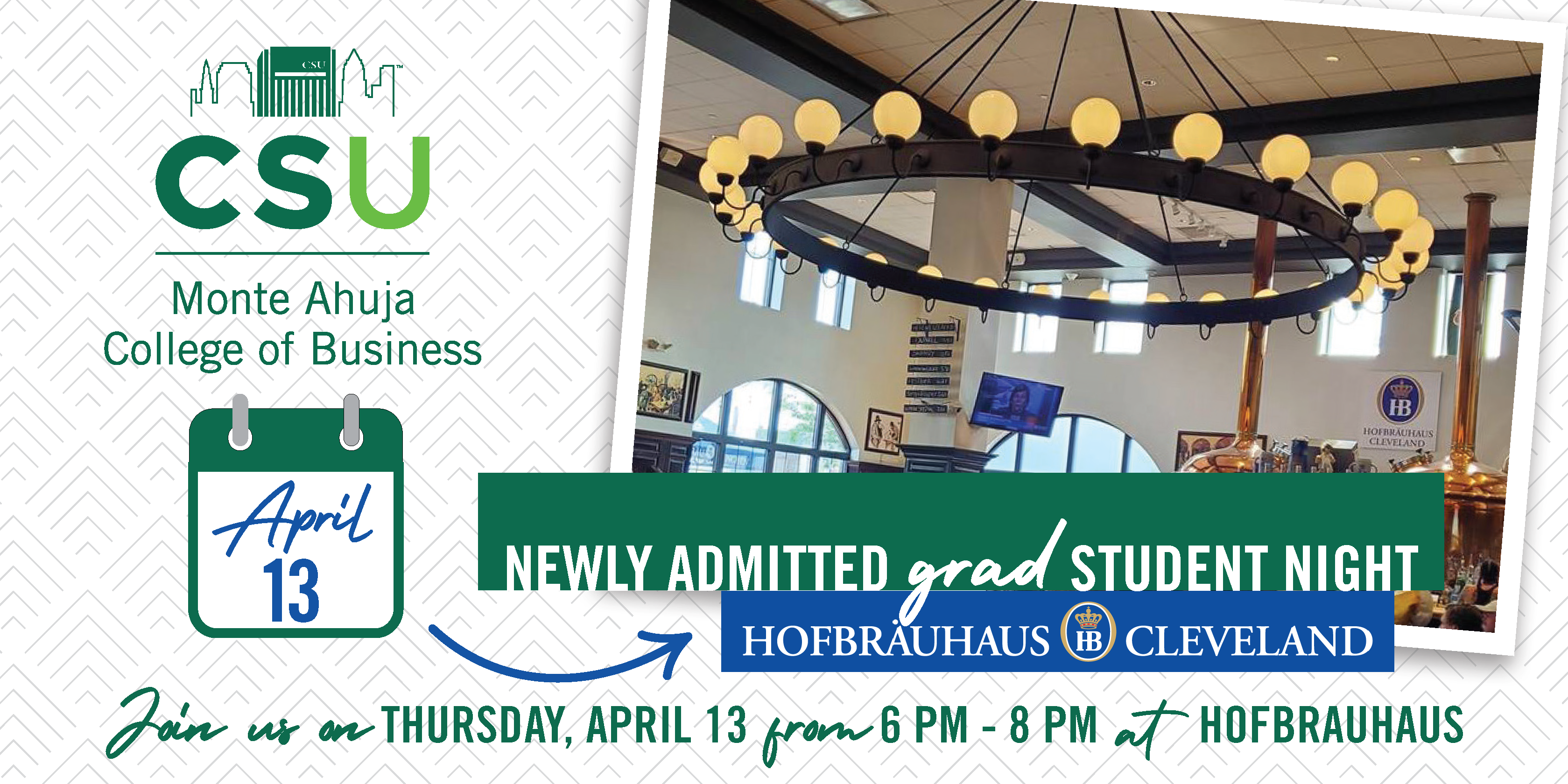 Newly admitted MBA and graduate business students! This is your night! We're excited that you decided to invest in your future and join a diverse group of emerging business leaders who have earned an MBA or graduate business degree from CSU. 
Join us for a fun, networking event where you may have the chance to earn a scholarship! You will have the opportunity to speak with our Faculty and Graduate Business Advisors as well as enjoy light appetizers on:
Thursday, April 13, 2022
6:00 PM TO 8:00 PM

1550 Chester Avenue,  CLEVELAND, OH 44115
(parking will be in WEST GARAGE (WG) ON THE CAMPUS MAP HERE.)
RSVP here today:
Students should be here (in Cleveland, Ohio), have an active application to a MBA or graduate business degree program and or be newly admitted to Cleveland State to RSVP. Thank you!