What Should Stay And What Should GO?
Thursday, October 28, 2021
12:00 PM to 1:00 PM
Carolyn Lekan
Vice President, Corporate & Headquarters of Human Resources
Sherwin-Williams
Steve Pilotti
Senior Vice President – Industrial Sector Human Resources
Eaton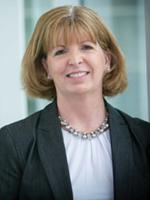 During the 2020, pandemic organizations quickly moved their workforce out of their offices and into their own homes. As part of the new normal, many organizations plan to allow a sizable number of their employees to continue to work remotely. We will examine hybrid work and assess what aspects might be included in organizations moving forward.
Moderated by Management professor, Dr. Tracy Porter, the discussion will feature best practices, lessons learned and potential barriers.
About the series:
The Monte Ahuja College of Business Cornerstone Speaker Series is where theory meets practice. Intended to be an interactive and engaging conversation led by faculty experts paired with forward-thinking industry leaders who share their knowledge and best practices for operating in today's ever-changing business environment.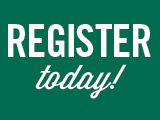 ---
About the Speakers:
Carolyn Lekan
Carolyn Lekan is the Vice President- Corporate & Headquarters Human Resources for The Sherwin-Williams Company, a global leader in the paint and coatings industry headquartered in Cleveland, Ohio.  She began her career there twenty-three years ago as an intern and has held a variety of HR positions with increasing responsibility.  In her current role she is responsible for leading the strategy and execution of global Human Resources initiatives in support to the Corporate division and Headquarters sites. Prior to her current role managed the global HR Shared Services team which provided services to over 60,000 employees worldwide. 
In addition to her role as Vice President of Human Resources she also serves as a Director for the Sherwin-Williams Foundation and is the Executive Sponsor for The Sherwin-Williams Women's Club, which was established in 1911 and is the Company's longest standing Employee Resource Group which focuses on the personal and professional development of its members and fosters connections with the community through outreach and fundraising efforts. 
Carolyn earned a BA in Business Administration with a major in Management & Labor Relations and an MBA from Cleveland State University.  She also holds SPHR and SHRM-SCP certifications.  She served on the CSU Alumni Association Board from 2015-2020 and is currently a mentor in the College Now Mentoring Program. Register for the October 28th webinar here today.
---
Steve Pilotti
Steve Pilotti was appointed to Senior Vice President - Human Resources, Industrial Sector in April 2015. In this role, Pilotti is responsible for overseeing the human resources function for the Industry Sector with a focus on talent management and development, building functional capability and driving standardized processes to support growth.
Previous to this role, Pilotti was Vice President Human Resources, Electrical Sector - Americas. From 2009-2012 he was Vice President Human Resources, Europe, Middle East and Africa (EMEA).
Pilotti joined Eaton in 1986 and held a variety of accounting positions in the corporate payroll department based in Cleveland, Ohio. In 1995, he joined the Truck Component Operations Group as a Human Resources Generalist. He became Human Resources Supervisor in 1996 and Human Resources Manager in 1998 at the Shelbyville, Tennessee Heavy-Duty Transmission plant.
Pilotti was named Human Resources Manager at the Truck Components Operations headquarters in 2001 and two years later was named Division Human Resources Manager for the Light and Medium Duty Transmission Division. In 2005 he became the Vice President - Human Resources for the Hydraulics Group based in Eden Prairie, Minnesota.
Pilotti is a Cleveland State University BBA alumnus and holds an MBA from Case Western Reserve University. Register for the October 28th webinar here today.
Save the date for December 2nd.
---
The Spring 2021 three-part series focused on: The Other Side Of The Pandemic: The "New Normal". Navigating the "new normal" requires innovation, a growth mind-set and resilience. We learned first-hand from thought leaders who turned adversity into opportunity and are propelling their organizations forward. Watch the presentations on YouTube or view details about each event in our past events section here.