​​​​​​​The Monte Ahuja College of Business Cornerstone Speaker Series is where theory meets practice. Join us for an interactive and engaging conversation led by faculty experts paired with forward-thinking industry leaders who will share their knowledge and best practices for operating in today's ever changing business environment.  
The Spring 2021 three-part series will focus on: The Other Side Of The Pandemic: The "New Normal". Navigating the "new normal" will require innovation, a growth mind-set and resilience. Learn first-hand from thought leaders who turned adversity into opportunity and are propelling their organizations forward.
May 11, 2021 at 12:00 noon 
Resilience: Leading Through Crisis - The Cleveland Clinic Experience
---
March 18, 2021 at 12:00 noon
Creating a Culture of Innovation
April 15, 2021 at 12:00 noon
 Moving From A Fixed Mindset To A Growth Mindset
​​​​​​​
Geof Hammond
Adjunct Faculty, VCU
Senior Consultant, Allison Partners
Russell Wilson
Business Change, Senior Manager
Mars Global Services
About the Speakers:
Dr. Kenneth B. Kahn, Dean and Professor
March 18, 2021: Creating a Culture of Innovation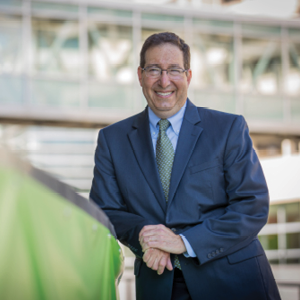 Kenneth B. Kahn, Ph.D. is Dean at the Monte Ahuja College of Business. He oversees all administrative and operational activities and works to enhance the college's reputation as a beacon institution of business education, scholarship and research.
Prior to joining Cleveland State, Dean Kahn was the Senior Associate Dean of the School of Business at Virginia Commonwealth University (VCU). His career at VCU included serving as interim dean for part of 2017, as executive director of the VCU da Vinci Center which focuses on interdisciplinary innovation and entrepreneurship initiatives across the University and Professor of Marketing. Prior to VCU, he held leadership and faculty positions at Purdue University, University of Tennessee and Georgia Tech.
Dr. Kahn's teaching and research interests include product innovation, product management and demand forecasting of current and new products. Read Dr. Kahn's full bio here.
Martin O'Toole 
March 18, 2021: Creating a Culture of Innovation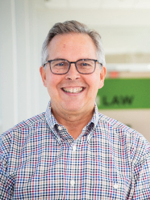 Martin O'Toole is the Vice President for Strategic Projects at GOJO Industries. He is a thoughtful business leader, the product of decades of professional cross-training and life experience.

In his 20+ years at GOJO he has contributed to the company's dynamic growth in many ways, including:
Taking successful businesses to the next level, and also guiding mature businesses back to vitality / profitability

Leading multiple Marketing, Sales and Product Management teams to breakthrough performance

Managing strategic investments from ideas on white boards all the way to tens of millions of dollars in profitable business

Integrating opportunities, challenges and insights from business units around the world into cohesive plans for market and product portfolio development

Guiding cross-functional teams to map complex topics, then develop and implement strategies for significant change and improved outcomes
---
Geof Hammond
April 15, 2021: Moving From A Fixed Mindset To A Growth Mindset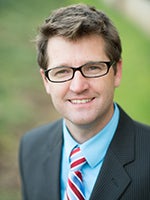 Geof Hammond, Senior Consultant at Allison Partners, combines his passion for business innovation with his CPG brand management experience to help clients approach their challenges in new ways. Geof began his consulting career 15 years ago as a lead consultant for Play, a creativity and innovation consultancy. More recently, he was an innovation director with Prophet Brand Management, as well as a brand manager for a Fortune 100 company.
Geof is an adjunct professor in Virginia Commonwealth University's da Vinci Center for Innovation, where he teaches business principles of new product development. His other areas of expertise include brand strategy, product positioning, new product development, group facilitation, creative problem solving, and learning and development design.
---
​​​​​​​Russell Wilson
April 15, 2021: Moving From A Fixed Mindset To A Growth Mindset
Russell Wilson is an experienced digital change navigator for Mars Global Services and the Agile Capability function. He's passionate about the way in which organisations transform the business through people and new technology. HE's a skilled Agile and Project consultant within the CPG industry, enabling teams and individuals to realise their potential against ever growing complexity and volatility.
Dr. Tracy Porter
Resilience: Leading Through Crisis - The Cleveland Clinic Experience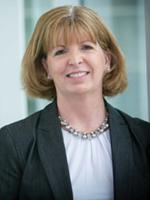 ​​​​​​​Dr. Tracy H. Porter is an Associate Professor within the Department of Management at Cleveland State University's Monte Ahuja College of Business. In this capacity her teaching focuses on health care management and human resource management. She has been the recipient of several teaching awards including the Monte Ahuja College of Business Teaching and Service Award (2012), Faculty Advisor of the Year. The HR Awards (SHRM, 2013),and Expys Best Internship Award, Finalist; Best College Advisor,(2016).
The focus of Dr. Porter's research has evolved over the years and currently she seeks to understand the relationship between individual differences, organizational change initiatives, and organizational success. Though the context of her research is varied her primary focus is on the health care management field. Her research has appeared in a number of scholarly journals including Health Care Management Review, Journal of Vocational Behavior, The Journal of Social Psychology, and the Journal of Organizational Change Management among others. She is an active member of the Academy of Management and Midwest Academy of Management and routinely presents her research at several scholarly conferences each year.
Beyond her scholarly pursuits Dr. Porter also has a thriving consulting practice where she works closely with organizations to apply her academic knowledge to real world challenges. Prior to entering academe, she worked full time in the health care consulting field where she specialized as an onsite change agent for large practices. Dr. Porter also had 15 years of large practice management experience before becoming a consultant.
Dr. Porter holds a bachelor's degree in business administration/human resource management from Towson University, a master's degree in applied behavioral science/organizational development from Johns Hopkins University, and a Ph.D. in organizational leadership/human resource development from Regent University.
---
Dr. James K. Stoller, MD, MS
May 11, 2021: Resilience: Leading Through Crisis - The Cleveland Clinic Experience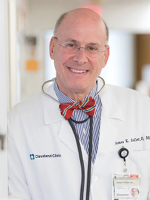 ​​​​​​​James K. Stoller, M.D., M.S. is a pulmonary physician at Cleveland Clinic, where he serves as Professor and Chairman of the Education Institute. He holds the Jean Wall Bennett Professorship of Emphysema Research and the Samson Global Leadership Academy Endowed Chair. He holds a Masters degree in organizational development and serves on the faculty at the Weatherhead School of management of Case Western Reserve University and the Cass School of Business, University of London (UK). His organizational interests and scholarship regard leadership development.