The College offers opportunities for alumni and Northeast Ohio business community members to graciously give of their time and talents. Explore a few of the volunteering opportunities available: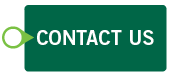 ---
Speaking Opportunities
Employer Engagement Sessions:
These events offer an opportunity to spend a half to a full-day in the College of Business speaking with students, increasing awareness of your company and developing a footprint on campus. These events can be part of an existing College of Business engagement or lecture series, or they can be tailored to your needs.
Speakers Bureau:
The College offers opportunities for alumni and the business community to speak directly to students within the classroom or at one of the College's many events, lecture series or seminars.
---
Mentorship Programs
Mentoring an undergraduate or graduate student provides value to the mentor as well as to the mentee. You can help create change and invest in the future of Cleveland business when you invest your time in a CSU business student. Not only is it a rewarding experience, you will be surprised by how much you learn.
---
College Event Support
The Monte Ahuja College of Business offers many College and community events for our partners to attend or sponsor. Popular events such as the Business Internship & Co-op Expo, Startup Vikes (the university's startup weekend, spearheaded by the College's Center for Innovation and Entrepreneurship), the Paul J. Everson Real Estate Center Conference, Afternoons@Ahuja and others serve to educate and inspire Cleveland State University and the Northeast Ohio community at-large.
---
Alumni Chapter
The Monte Ahuja College of Business Alumni Chapter is comprised of volunteers who host social gatherings or executive forums and network with local businesses to help keep our alumni connected and informed while making a difference on the CSU campus.
---
Visiting Committee
Visiting committee members are advocates that provide strategic advice, counsel and resources to the College. Appointments are for one three-year term with eligibility for reappointment to a second three-year term. Meetings take place twice a year.
---
Program Advisory Committees
These groups are comprised of industry leaders and subject matter experts who provide advice and counsel to academic departments and program directors. This interaction helps to ensure a quality, engaged curriculum and faculty research that meet industry needs.