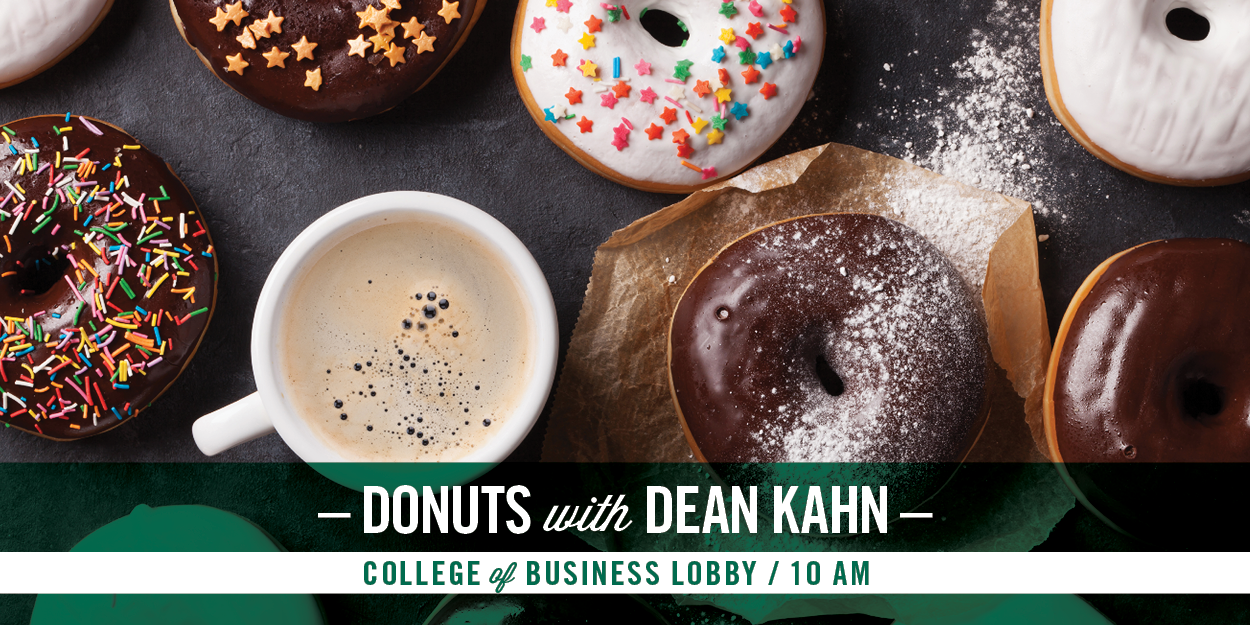 Join us on Thursdays during the Fall 2021 Semester to have In-Person Donuts with Dean Kahn in our College of Business Building Lobby! Pick up a donut, meet the dean and network in these informal meet and greet sessions. Each session will have faculty or staff members in the college in attendance as well and be open to questions from all attendees.
Click on the dates below to register so we can purchase the donuts!
All events are from 10:00 AM to 10:30 AM.