We are proud of your achievements - here at CSU and in the world.
Tell Us:
We would love to hear from you! Tell us your latest, greatest success, share an inspirational story with our students, share your ideas for programs, events and improvements or simply update your information with us here.
Connect with Us to Build and Enhance Careers:
Cleveland State University students - and alumni - know that the competition for good jobs is always increasing and that internships are critical to providing real-world career experience Connecting with students is simple. Explore the different career-related opportunities to connect with us and our students here.
Engage with Us:
The College offers opportunities for alumni and Northeast Ohio business community members to graciously give of their time and talents. Explore a few of the volunteering opportunities available including speaking opportunities, mentoring, our Alumni chapter, Visiting Commitee or Program Advisory Boards here. Or, become a part of the Cleveland State University Monte Ahuja College of Business Alumni Chapter. Visit the CSU Alumni Affairs website to discover the latest events, organize a tour of our campus or find out how the University as a whole is engaging with the City of Cleveland.
Invest In Us: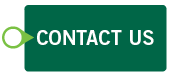 If you have a specific idea for a gift or donation for the Monte Ahuja College of Business or would like to hear about some of the amazing projects we have needs for, learn more about them here or connect with us here. Needs are not always monetary. Your time, talent and experience are valuable to us and to our students as part of the engaged learning philosophy at Cleveland State University.