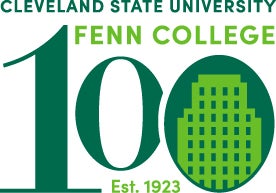 Before we were Cleveland State, we were Fenn College. Before we were Fenn College, we were Y-Tech.
The 1923 Cleveland Foundation Year Book cited a great need for coordination of education in Cleveland and that "a Greater University" program should be established. A commission was formed and curricula in Business Administration received the most attention. The Board of Governors of the Cleveland YMCA School of Technology or Y-Tech agreed. Y-Tech was already offering night classes in Accounting, Electrical Engineering and a variety of other business and engineering topics.
This effort, ignited by Cleveland business and industry spurred Y-Tech to offer the first college credit day classes in 1923 and created the first three undergraduate majors: Accounting, Commerce (aka Business) and Engineering.
Today, the Monte Ahuja College of Business offers 14 undergraduate majors, 7 MBA and graduate degree programs, a joint program with the College of Law and a doctoral program.
Learn more about our history on the Fenn 100 Centennial website here.
Sources: A History of Fenn College by G. Earnest Brooks, The Cleveland Memory Project