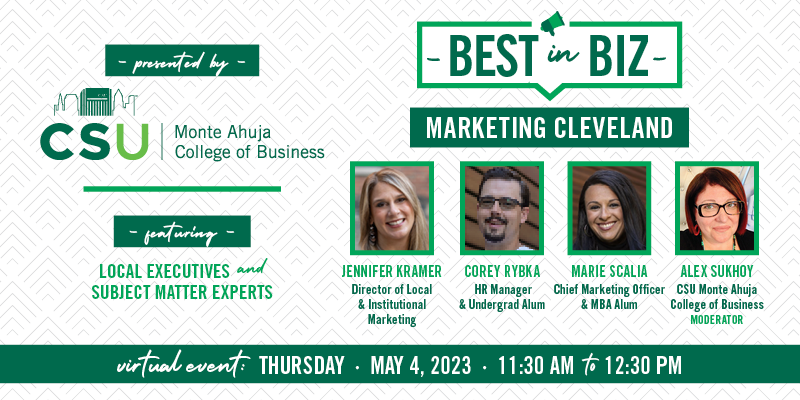 Meet some of the team at Destination Cleveland, many of whom are Cleveland State University alumni, who put their heart and soul into marketing the birthplace of Rock & Roll, our city of Cleveland. Our speakers will discuss their roles and how they contribute to the reputation of our great city from 11:30 AM to 12:30 PM via Zoom Webinar. Moderated by our Marketing Department's Alex Sukhoy, this promises to be a fascinating conversation on how to market our city.
Thursday, May 4, 2023
11:30 AM to 12:30 PM
Zoom Webinar
Register here today!
Our speakers are: