March 18, 2021 
Creating a Culture of Innovation
About the Speakers:
Dr. Kenneth B. Kahn, Dean and Professor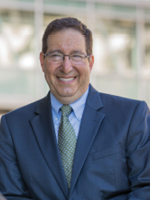 Kenneth B. Kahn, Ph.D. is Dean at the Monte Ahuja College of Business. He oversees all administrative and operational activities and works to enhance the college's reputation as a beacon institution of business education, scholarship and research.
Prior to joining Cleveland State, Dean Kahn was the Senior Associate Dean of the School of Business at Virginia Commonwealth University (VCU). His career at VCU included serving as interim dean for part of 2017, as executive director of the VCU da Vinci Center which focuses on interdisciplinary innovation and entrepreneurship initiatives across the University and Professor of Marketing. Prior to VCU, he held leadership and faculty positions at Purdue University, University of Tennessee and Georgia Tech.
Dr. Kahn's teaching and research interests include product innovation, product management and demand forecasting of current and new products. Read Dr. Kahn's full bio here.
Martin O'Toole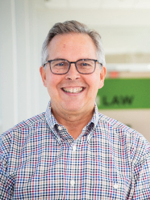 ​​​​​​​Martin O'Toole is the Vice President for Strategic Projects at GOJO Industries. He is a thoughtful business leader, the product of decades of professional cross-training and life experience.

In his 20+ years at GOJO he has contributed to the company's dynamic growth in many ways, including:
Taking successful businesses to the next level, and also guiding mature businesses back to vitality / profitability
Leading multiple Marketing, Sales and Product Management teams to breakthrough performance
Managing strategic investments from ideas on white boards all the way to tens of millions of dollars in profitable business
Integrating opportunities, challenges and insights from business units around the world into cohesive plans for market and product portfolio development
Guiding cross-functional teams to map complex topics, then develop and implement strategies for significant change and improved outcomes