Due to health and safety concerns, the Student Services Center, which includes Advising, of the Monte Ahuja College of Business will be (physically) closed from Tuesday, March 17th until further notice and guidance from the University. For the most update-to-date information on the University's response to the coronavirus, please click here.
All Student Services staff for the College of Business will continue to be available to support you. We are open virtually via phone, email and ZOOM, Monday through Friday from 8:00 AM to 5:00 PM.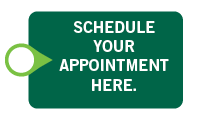 We advise students to contact our office for general questions by using our general email account of businessadvising@csuohio.edu, or current and prospective students can self-schedule appointments with our professional Advising Staff by using our Online Appointment Self-Scheduler Calendar.
Download our College of Business Remote Student Services Guide here.
---
Academic Advising is available for both Undergraduate and Graduate students at the College of Business. Staffed by trained professionals, academic advisors are available to help current and prospective students make strategic decisions and develop career goals and interests.
Services that our advisors offer include:
Explaining and/or clarifying admissions requirements
Reviewing applications, assisting in the process and providing fee payment options
Discussing elective options
Assisting students in exploring opportunities for majors, double majors, minors, MBA concentrations or certificate programs (undergraduate and graduate)
Helping students with course selection
Guiding students through completing applications for graduation
Appointments for Undergraduate and Graduate Business Advising are strongly encouraged and recommended.
Office Hours:
| Monday | Tuesday | Wednesday | Thursday | Friday |
| --- | --- | --- | --- | --- |
| 8:30 AM to 12:00 noon | 8:30 AM to 12:00 noon | 8:30 AM to 12:00 noon | 8:30 AM to 12:00 noon | 8:30 AM to 12:00 noon |
| 1:00 PM to 5:00 PM | 1:00 PM to 6:00 PM | 1:00 PM to 5:00 PM | 1:00 PM to 5:00 PM | 1:00 PM to 5:00 PM |
Contact Information: