Hear from KeyBank Executives, Meet Recruiters and Network
Thursday, September 21, 2023
4:00 PM to 6:30 PM PM
BU 220 - The NRP & Millennia Property Management Center
RSVP Here Today!
KeyBank Day at the Monte Ahuja College of Business is an exclusive career networking-information session and recruiting event. It began in 2014 because of Key's interest in recruiting for internship and full-time career rotational programs. KeyBank selected the Monte Ahuja College of Business for this unique annual event due to their interest in retaining talented CSU college graduates in the greater Cleveland area; as well as developing future business leaders.
RSVPs are required for this event. Please RSVP here.
Please, bring copies of your resume and dress professionally. There will be snacks and beverages available at the event! Students can arrive starting at 3:45 PM. The event will start promptly at 4:00 PM.
Agenda:
Session One:  Keynote Speakers 
Ali Spieles
Chief Financial Officer
Consumer Bank and Laurel Road
Learn more about Ali here.

Jacob Hershberger
Senior Campus Recruiter
Learn more about Jacob here.
Session Two: Meet the KeyBank Recruiters! This is YOUR opportunity to speak one-on-one and network with KeyBank recruiters about internships, their full-time rotational career opportunities and the application process. Plus - our keynote speakers will stay for questions.
Not sure it is worth it?
Meet Ryan Sarkis.
Ryan was just named to the Crain's Cleveland Business 20 Under 20. Ryan attended KeyBank Day had was hired as an Intern for their IT program in June 2015. Ryan graduated in May 2016 with a BBA degree - majoring in Information Systems and started their rotational analyst program as listed in the article. Seven years later… Ryan is the Senior Manager, Security Operations Center, KeyBank.
Trust us - it's worth it! During KeyBank Day, the recruiters also recruit graduating students to their rotational programs (full—time employment) and their internships.
You could be the next Ryan. But you have to RSVP and attend.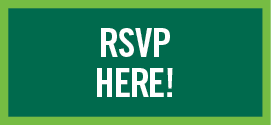 About the Speakers:
Ali Spieles
Ali Spieles is the CFO of Key Consumer Bank and Laurel Road, and is also a member of the Finance Leadership Team and KeyCorp's Executive Council.
In her current role, Ali is responsible for the finance functions of the Consumer and Laurel Road teams, as well as serving as a strategic partner to the line of business leadership teams. She and her team support decision-making with financial and performance analysis and reporting, forecasting, and partnerships with HR, Accounting, Treasury and other Finance teams. Ali is also the DE&I Champion for Finance and a member of Key's PRIDE Networking Group.
Since joining Key in 2008, Ali has held various positions in the Finance and Risk Management departments before assuming her currently role. Previously, she led the finance team supporting the Commercial Bank, including the Commercial Real Estate and Middle Market lines of business. Prior to that, she was the Head of Decision Support in the Corporate Treasury department, interacting with lines of business on topics pertaining to interest rate risk, liquidity risk and capital.
Ali received a Bachelor of Science in Business Administration degree in finance and economics from the University of Dayton and a Master's degree in Business Administration from Cleveland State University.
Jacob Hershberger:
Jacob Hershberger is a Senior Campus Recruiter at KeyBank supporting the early talent hiring process for Key's Risk Management, Wealth Management, Tax, Consumer and Retail Banking internship and full-time analyst programs.
He earned his undergraduate degree at Kent State University and completed his MBA at Cleveland State University in December of 2022.
Jacob enjoys collaborating with university students to help connect them with opportunities that drive and launch their early professional careers. Additionally, Jacob is a KeyBank Diversity Recruiting Partner and actively supports hiring initiatives for Key's PRIDE employee resource group.