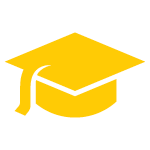 Currently only 45 colleges in the U.S. offer a professional sales degree. The Monte Ahuja College of Business at Cleveland State offers both a Professional Sales Certificate as well as a Professional Selling Minor.
For Business and Non-Business Majors Alike
Designed to provide opportunities for students by enhancing their fundamental knowledge and developing sales skills that are desired by industry, the Professional Sales Certificate provides hands-on, applied skills and experiences to enable students to transition smoothly to a career as a sales professional. 
Learn more about the Professional Sales Certificate here.
Learn more about the Professional Selling Minor here.
---
Contact:
Please contact the Undergraduate Business Advising Office to have the Professional Sales Certificate added to your academic plan.