Partnership with the Professional Development Center
The Bernie Moreno Center for Sales Excellence works with the Professional Development Center at the Monte Ahuja College of Business to offer relevant, industry-driven training for sales employees within your organization. Our courses provide a strong knowledge base and up-to-date, practical applications that improve performance and effectiveness. Participants earn Continuing Education Unit (CEU) credit for completing courses. Invest in real-world training, boost employee engagement and improve your organization's bottom line.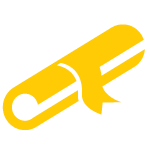 To check the current course listings, detailed descriptions and CEU credits available, please visit the Professional Development site to view the Sales and Marketing courses offered here.
To explore designing a new course, or custom corporate training program based on your organization's needs, please contact: