Giving Back In Partnership And Leaving A Legacy
Dr. Oya Tukel and Alumnus John G. Dedinsky Establish Supply Chain Management Scholarship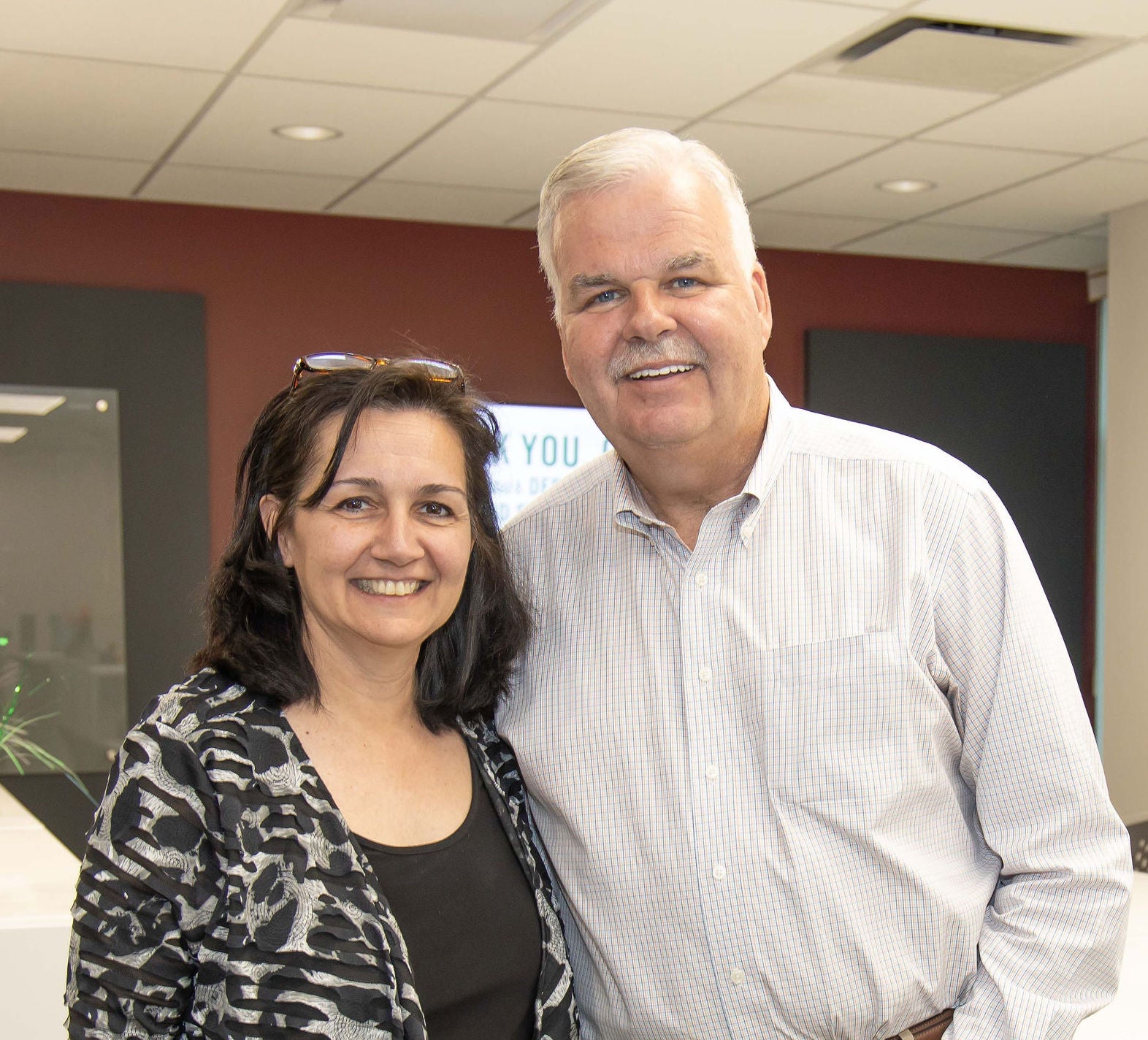 Strong relationships with the northeast Ohio business community have been the hallmark of the Monte Ahuja College of Business and are key to Cleveland State's principles of engaged learning. There is no better example of how our engaged alumni work with our faculty than that of Mr. John Dedinsky and Dr. Oya Tukel.
Together, they have established the Dr. Oya Tukel and John G. Dedinsky Supply Chain Management Scholarship, an endowed scholarship fund that will provide merit-based scholarships to undergraduate students in Operations and Supply Chain Management. Available to incoming freshmen, the scholarship will require applicants to complete an essay discussing why they want to pursue a profession in Supply Chain management.
This is the first endowed scholarship for the Operations and Supply Chain Management (OSM) department and one of the first of its kind at Cleveland State that demonstrates a joint gift between alumnus and professor.
"I can think of no better legacy for the department where I have spent most of my academic career then to leave behind a scholarship for OSM majors," said Dr. Tukel.
"I am so honored that John Dedinsky who has supported the college from helping to fund and plan experiential learning opportunities, being a repeat guest speaker in classes and opening doors providing more opportunities for engagement with the college and the university," added Dr. Tukel.
About John G. Dedinsky:
Mr. Dedinsky is a two-time Cleveland State University alumnus (BBA in Accounting, 1979 and MBA, 1994). He spent 38 years working at Parker Hannifin serving in a number of accounting, finance and purchasing positions and ultimately as the Corporate Vice President, Global Supply Chain and Procurement. In this role, Mr. Dedinsky bore strategic responsibility for all Parker supply chain and procurement activities worldwide. In 2006, he was elected Corporate Officer.
With Mr. Dedinsky's support and friendship, Dr. Tukel was able to add engaged learning activities to the Operations and Supply Chain Management (OSM) Department that have helped make the OSM major, minor and OSM concentrations in the MBA program the exceptional programs they are today.
About Dr. Tukel:
In addition to arranging student internships for each OSM student and making those internships a graduation requirement for OSM majors, Dr. Tukel has served on the faculty of the department for 27 years, becoming Chair of the department and then Associate Dean and Director of Student Success and Engagement for the Monte Ahuja College of Business.
She has taught at the doctoral, graduate and undergraduate levels receiving honors throughout her career including most recently the CSU Alumni Association's Golden Apple Award (2014), Innovative Programming Award from GoAbroad for Follow the Smartphone Trail (a study abroad program in 2014), America's Super Professor by Faculty Row (2014), best advisor for the EXPY's Internship Awards (2013) and most recently, Fulbright Specialist Honors (2018).
A beloved professor, recognized scholar and expert in Operations and Supply Chain Managment and accomplished administrator, in Spring, Dr. Tukel accepted a position to be the Dean of the Martin Tuchman School of Management at the New Jersey Institute of Technology.
---
Making Business Education More Affordable for Ohio Students:
Spring 2019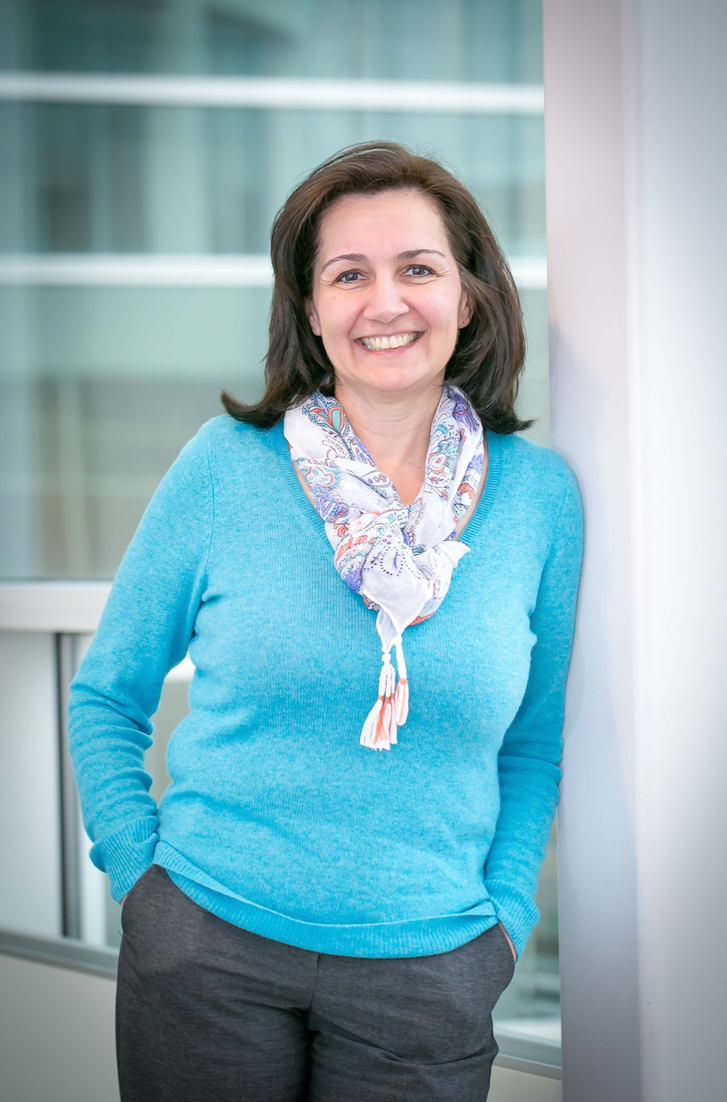 Dr. Oya Tukel, Associate Dean and Professor in the Monte Ahuja College of Business at Cleveland State University is part of a cohort of professors from across the state that are creating open source content to keep the costs of higher education down for students at CSU and across the state of Ohio.
As part of a cohort of professors from Case Western University, Miami University, Northwest State University and the University of Akron, Dr. Tukel is helping to develop content for manufacturing processes as part of the OhioLink Open Educational Resource Affordable Learning Initiatives.
These initiatives look to reduce costs for students by substituting low- or no-cost resources in place of commercial textbooks. This institutional effort at CSU also includes negotiating lower costs for traditionally-published textbooks and materials.
Dr. Tukel's cohort is focused on the development of over 22 open access materials by December 2019, to be to be used by students and educators in universities and community colleges across the state of Ohio.
The team has already developed open access Excel templates to be used by students for statistical calculations instead of requiring students to purchas T-83 or IT-84 calculators, saving students over $100 in course materials for their statistics courses.
"The Excel templates are just the beginning," said Dr. Tukel. "I am thrilled to be part of this group focusing on developing content to replace expensive student textbooks with an open source Manufacturing Processes textbook. We are currently working with local manufacturers to develop real-world examples driven from where most of our graduates will find careers." 
In addition to her work on creating a manufacturing processes textbook, Dr. Tukel has spearheaded the textbook affordability initiative within the Monte Ahuja College of Business, reducing the cost of textbooks for Cleveland State business students by 20%.
"The impact that even 20% less cost in textbooks has on CSU students can mean the difference between staying in school and paying for necessities," added Dr. Tukel, "Especially when 72% of CSU students receive some form of financial aid."
---
About Dr. Tukel's Research:
Dr. Oya Tukel was the Associate Dean of Undergraduate Programs and Student Services, Director of Student Success and Engagement and a professor of Operations and Supply Chain Management until Summer of 2019. Her research focuses on efficient project scheduling techniques that managers can use for complex projects. Watch her video to learn more about her research below: