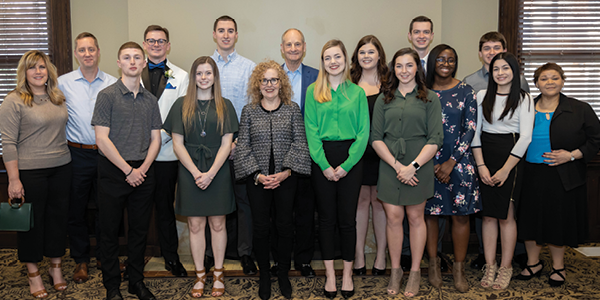 The Glasscock Scholars Experience Program involves four areas of focus: academic education, scholarship, mentorship and career experiences. 
The schloarship provides students with the opportunity to live on campus their first two years and provides funds for full-time tuition, room and board. Alumni of the program support not only each other, but incoming students.
Glasscock Scholars earn an undergraduate business degree within four years of entering the program. Students must complete at least one internship program, participate in career, mentorship and leadership development events as well as maintain a 3.0 grade point average.
This program was established by Lee and Larry Glasscock and The Glasscock Family Foundation to support students who have demonstrated finanical need, outstanding academic performance in high school and wish to pursue an undergraduate business degree here at the Cleveland State University's Monte Ahuja College of Business.