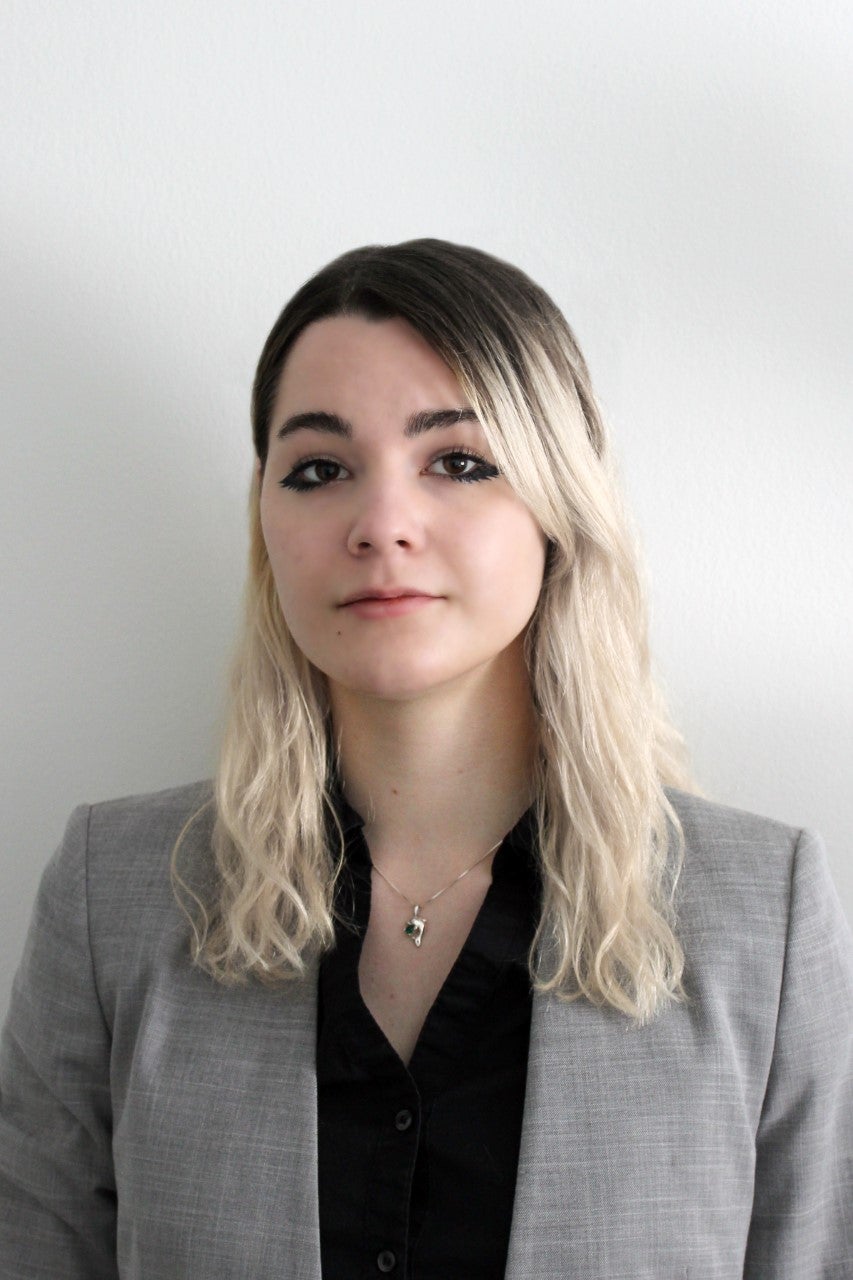 Trinity Kiml is the Rotary Club of Cleveland's Excellence in Business Economics honoree for 2022. Born in Middleburg Heights, Ohio Trinity attended Berea-Midpark High School. She began her college journey at University of Cincinnati then transferred to Cleveland State after her first year. In order to afford the expense of college, Trinity worked multiple positions during her time at Cleveland State.
"It was difficult to balance academic excellence with financial stability. In order to have a higher education I needed to be financially independent and I was able to learn quite a lot along the way," Trinity said.
Over the summer Trinity was a Residency Counselor working alongside the Director of Sales and Marketing at Rose Senior Living. There she learned many skills in sales and event planning. She also worked various on-campus jobs including the Dean's Suite of the Cleveland-Marshall College of Law.
Aside from her education in Business Economics, Trinity has a passion for fine arts. She regularly composes poetry and draws.
After she graduates from Cleveland State, Trinity looks forward to starting her own business importing and selling Japanese clothing in the United States. She wants to travel to Japan often and learn how to speak Japanese in order to interact proficiently with Japanese retailers.
"Being a Rotary Scholar helps demonstrate my worth to investors, but more importantly, it reminds me that I can realize my goals," Trinity said.