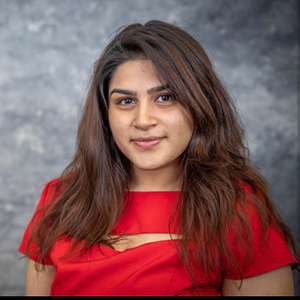 Prerna Narayanan is a graduate of the Master of Information Systems program (December 2021) who decided to concentrate in Information Security. She took courses in cybersecurity taught by Dr. Janine Spears.
"Those courses were both so good that they were the reason that I wanted to get into the field of cybersecurity, and why I had 2 job offers before I graduated," Prerna said.
Currently a cybersecurity consultant with EY (Ernst & Young), Prerna fell in love with the practical approach that Dr. Spears took in class. "Dr. Spears not only took the time to explaine difficult concepts, she also was very kind and helpful throughout the time I was interviewing for a career position," she added.
"Dr. Charles McElroy also encouraged me to take more interviews," Prerna said. "Both he and Dr. Spears are extremely good professors. They are always there for the students and I am always going to owe them for my career."
"In my current role at EY, most of the concepts I learned are coming in really handy. CSU set the base for me and I am able to take the knowledge that I learned and apply it immediately," she said. 
Prerna earned her Bachelor of Business Administration degree with a Major in Marketing from the University of Akron. She became interested in pursuing a Master of Information Systems degree with CSU because she felt that the opportunity to explore technology and business was lacking in her undergraduate program. The Cleveland State University specializations in business analytics, project management and cybersecurity were attractive to her, as well as the balance between technical courses and business management courses.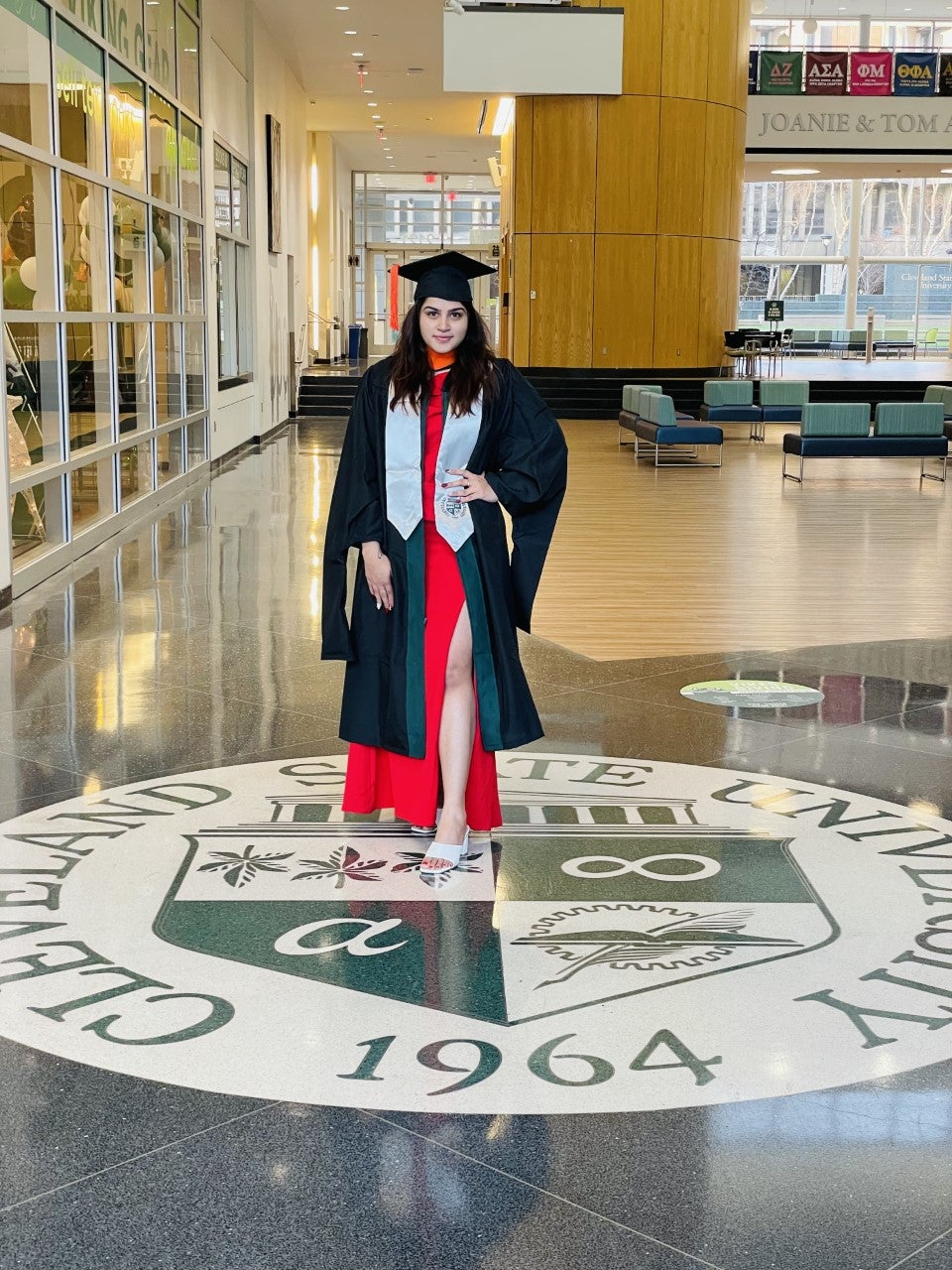 While at CSU, Prerna was a graduate assistant in the academic Marketing Department and received back-to-back scholarships, including the Monte Ahuja Scholarship. She is returning in April 2022 to be inducted into Beta Gamma Sigma, the business honors fraternity. She also completed her Master of Information Systems degree in 1.5 years instead of 2 by taking 4 classes over the summer semester. 
"I am really glad I chose CSU," Prerna said. "I started during the pandemic and at one point went home to India. I am what I am because of where I came from – including CSU."
Ultimately, Prerna would like to continue in consulting with EY and eventually be a partner. 
"I want to be in the postion to encourage more women to join the field of cybersecurity," she said. "Providing that pathway for other women in a male dominated field is important. Women have the same potential as men in this field and are breaking barriers."
Fun fact – Prerna created the world record for holding the mermaid yoga pose (read more here) which she earned when an undergraduate student.