Meet the Cleveland State University students who participated on the Ohio Export Internship program in Summer 2019:
The Ohio Export Internship Program provides an opportunity to businesses interested in growing exports by matching them with highly motivated college students who have taken export-focused coursework. This year, 43 students from 13 universities across the state participated in the program.
"The interns are a tremendous benefit for the businesses," said Lydia Mihalik, director of the Ohio Development Services Agency. "It's a great win for Ohio because we're getting an educated workforce, we're getting businesses that are productive and we're creating jobs."
The program has a track record of success with students increasing export sales for businesses. In the seven years of the program, 274 student-company matches were created, resulting in 63 internship extensions, 44 new job positions and 303 new international markets, distributors or customers.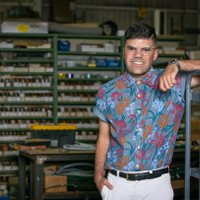 Will Freeman
Interned with Magnus Engineered Equipment
"My greatest accomplishment was applying the knowledge and skills I learned in class to aid Magnus Engineered Equipment employees in setting the foundations for entry into the Mexican and German markets."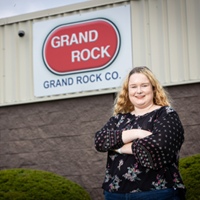 Elise Holdsworth
Interned with Grand-Rock Company, Inc.
"My greatest accomplishment was learning the ways of the company and efficiently knowing how to place international orders."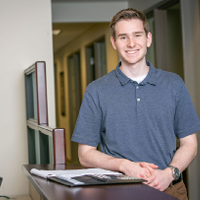 Spencer Klema
Interned with Checkpoint Surgical, Inc.
"My greatest accomplishment was compiling extensive research of Checkpoint Surgical's current and target customer markets in order to gain a thorough understanding of the opportunities."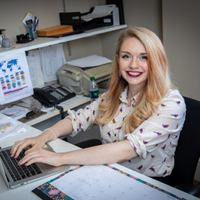 Jillian Perko
Interned with TLC Products, Inc.
"The aspect I most enjoyed about the internship was gaining an entirely new perspective of countries around the world. I learned something new every day about the passion and ingenuity people exhibit to solve the most pressing issues in our global food supply chain within the age of climate change."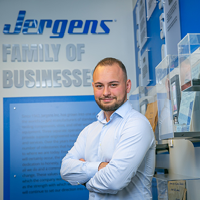 Klaus Sallaku
Interned with Jergens, Inc.
"This was my first experience working in the United States. I really enjoyed it. I felt like I was part of the team since day one, learned a lot of new skills, improved ones I already had and now I know for sure I will be prepared for my next internship or full-time job."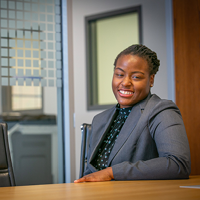 Elizabeth McNair, Tiffin student who took the course at CSU
Interned with W.S. Tyler
"I enjoyed the environment, the wonderful staff who treated me like family at W.S. Tyler and the experience to learn more about exporting. Thank you for this opportunity!"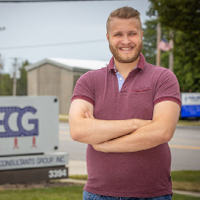 Kendrick "Kenny" Smith, Baldwin Wallace student who took the course at CSU
Interned with Engineering Consultants Group, Inc.
"Since ECG mainly does their business through distribution agreements, it helped to learn all the different means of making sales in foreign markets."
Learn more about Jillian Perko's experience here: