Part-time Faculty of the Year: Mary Janis Rose, MBA, CCMA, CPA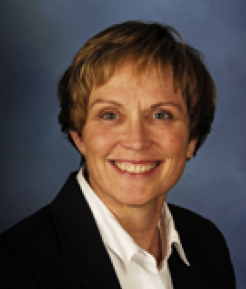 Mary Janis (Jan) Rose spent 20+ years in corporate America in retail, telecommunications and manufacturing industries preparing budgets, performing variance analysis, managing multi-million dollar projects and promoting EDI activities were the key managerial accounting activities in her last corporate position. She is the recipient of the 2018 part-time Faculty Award from the Department of Accounting and student organizations, Beta Alpha Psi and the Accounting Association. 
She earned her CMA certification (2012) and CPA license (Georgia, 2013) provided accounting services to small businesses. Jan began teaching collevel-level accounting after leaving Avery Dennison and for several years was an Accounting Instructor, undergraduate advisor and Masters of Accountancy Coordinator at Kennesaw State University in Kennesaw, Georgia.
Jan is passionate about her role in helping business students understand the "language of business" and advising accounting students on the requirements for the Certified Public Accountant licensure. 
In 2014, Jan and her husband Bruce moved back "home" after 16 years in Georgia to Ohio. In ther spare time, Jan plays tennis and bridge in addition to enjoying quality time with her family, extended family and friends.