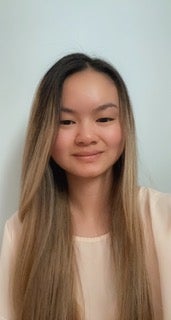 Liana Grace Renker is the Rotary Club of Cleveland's Excellence in International Business honoree for 2022. Born in China, Liana was adopted at the age of 1 and has been living in Cleveland for the past 22 years. She attended the Electronic Classroom of Tomorrow for high school where she was able to take classes for credit at Tri-C (Cuyahoga Community College).
Liana interned at The Oswald Companies in the Summer of 2021 and has held a variety of other jobs. She is active in the International Business Honor Society, Tau Sigma National Honor Society, National Society of Leadership and Success and has received the President's Award for academic achievement in the past 4 semesters. 
After graduation, Liana will join KeyBank as a Risk Review Analyst. With an eye on the future, she is also contemplating a master's degree and travel abroad.
In her free time, Liana enjoys studying languages.
"I am currently studying Chinese and Korean," Liana said. "After I graduate, I will take a month-long trip to South Korea to further my languages studies and learn more about the culture before I start working. I am very excited for what's ahead of me!"