May 2022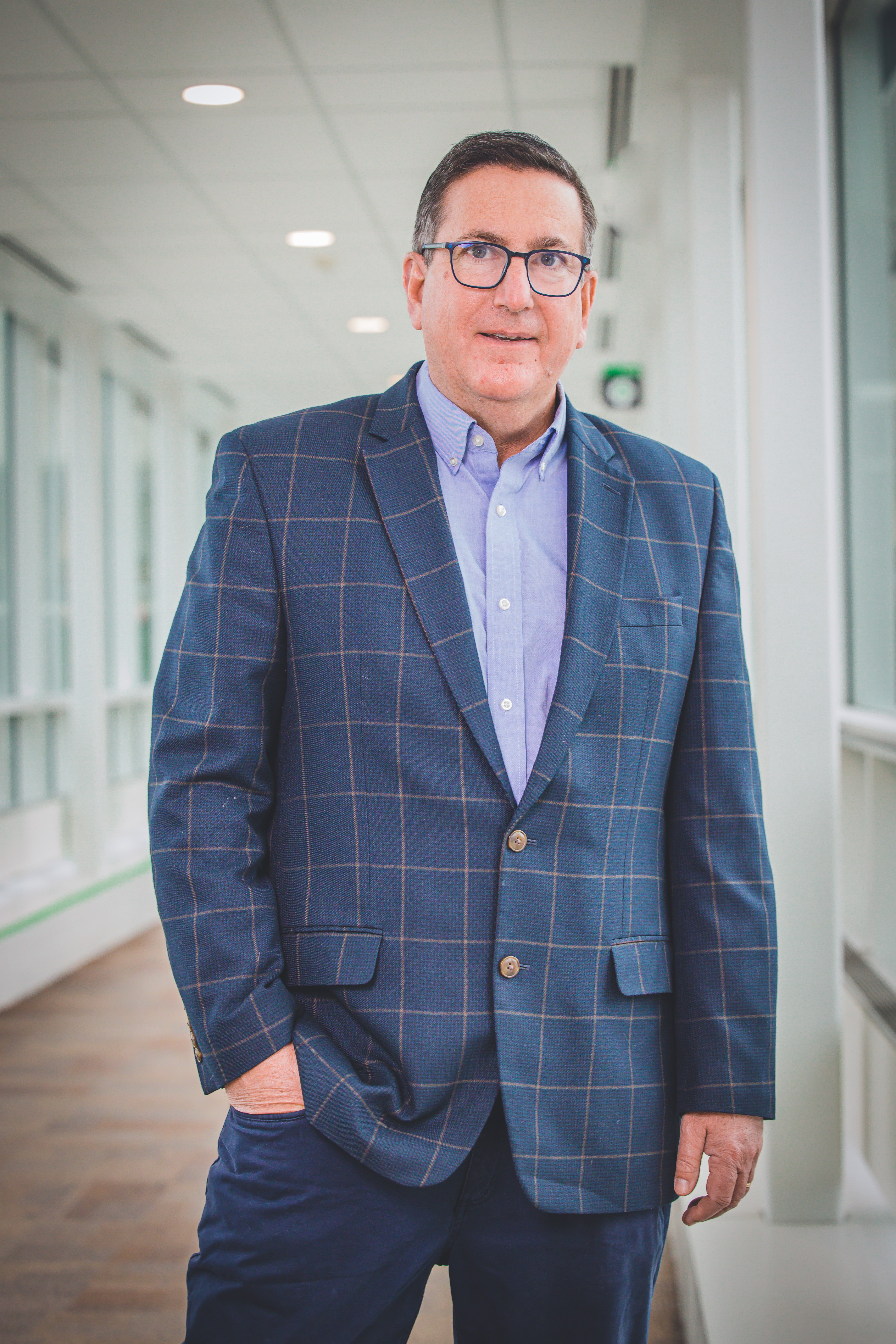 James Kahler is the new director of the Sport and Entertainment Management program housed in the Monte Ahuja College of Business at Cleveland State University.
Jim previously served as the Executive Director of the AECOM Center for Sports Administration at Ohio University. During his time at Ohio University, Jim is best known for his research on sponsorships. He and his team have interviewed some of the largest sponsors in North America including Anheuser Busch, Coca-Cola, AT&T and Bank of America. In 1994, Jim received the OHIO Sports Administration program Distinguished Alumni Award, presented annualy to a graduate of the Ohio University that has positively impacted the sports industry and the lives of others around them. Kahler often returned as a guest lecturer and member of Ohio's Alumni Advisory Board before joining the University as director.
Prior to his work at Ohio University, Jim developed successful collegiate and corporate programs at Arizona State University, specifically the Master of Business Administration (MBA) Sports Business at the W.P. Carey School of Business. He then became director of marketing for the Riverfront Coliseum in Cincinnati, the director of marketing for the St. Louis Arena and vice president of sales and marketing for SRO/PACE in Chicago. Jim also served as chief marketing officer and senior vice president of sales and marketing for the Cleveland Cavaliers and Gund Arena (now the Rocket Mortgage FieldHouse).
Jim is one of the only sports business professors in the country with over 20 years of practical experience in the field and 15 plus years of experience in academia. Jim serves as an independent director on the Board of the United States Table Tennis Association and on the advisory board of a number of sports business organizations including the National Sports Forum, Navigate Sports Marketing and In Stadium Advertising. He also served a three-year term (1997 – 2000) on the NBA's Marketing Advisory Committee.
Jim is an expert in sports marketing, sponsorships, sports administration, ticket sales, media relations, social and digital media, special event marketing and consumer behavior in regards to sports fans. He earned his Master Sports Administration from Ohio University and his Bachelor of Science in Business Administration from Xavier University.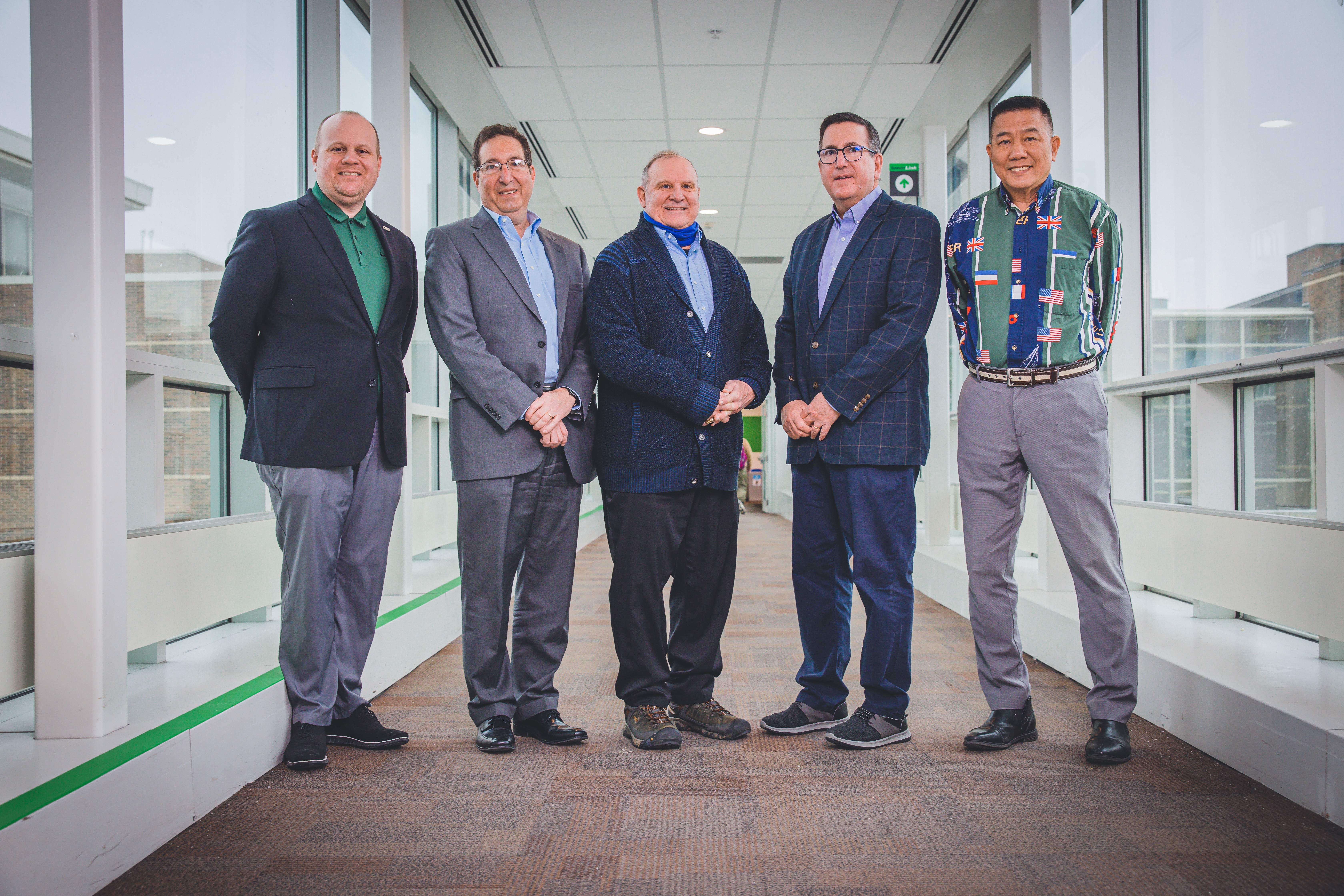 Pictured above, left to right: Scott Garret, vice president and director of athletics, Cleveland State University; Dr. Kenneth B. Kahn, dean and professor, Monte Ahuja College of Business; J. Tim Miller, visiting assistant professor, Sport and Entertainment Management ; Jim Kahler, director, Sport and Entertainment Management; Dr. Tak (Eddie) Lam, associate professor, Sport and Entertainment Managment.