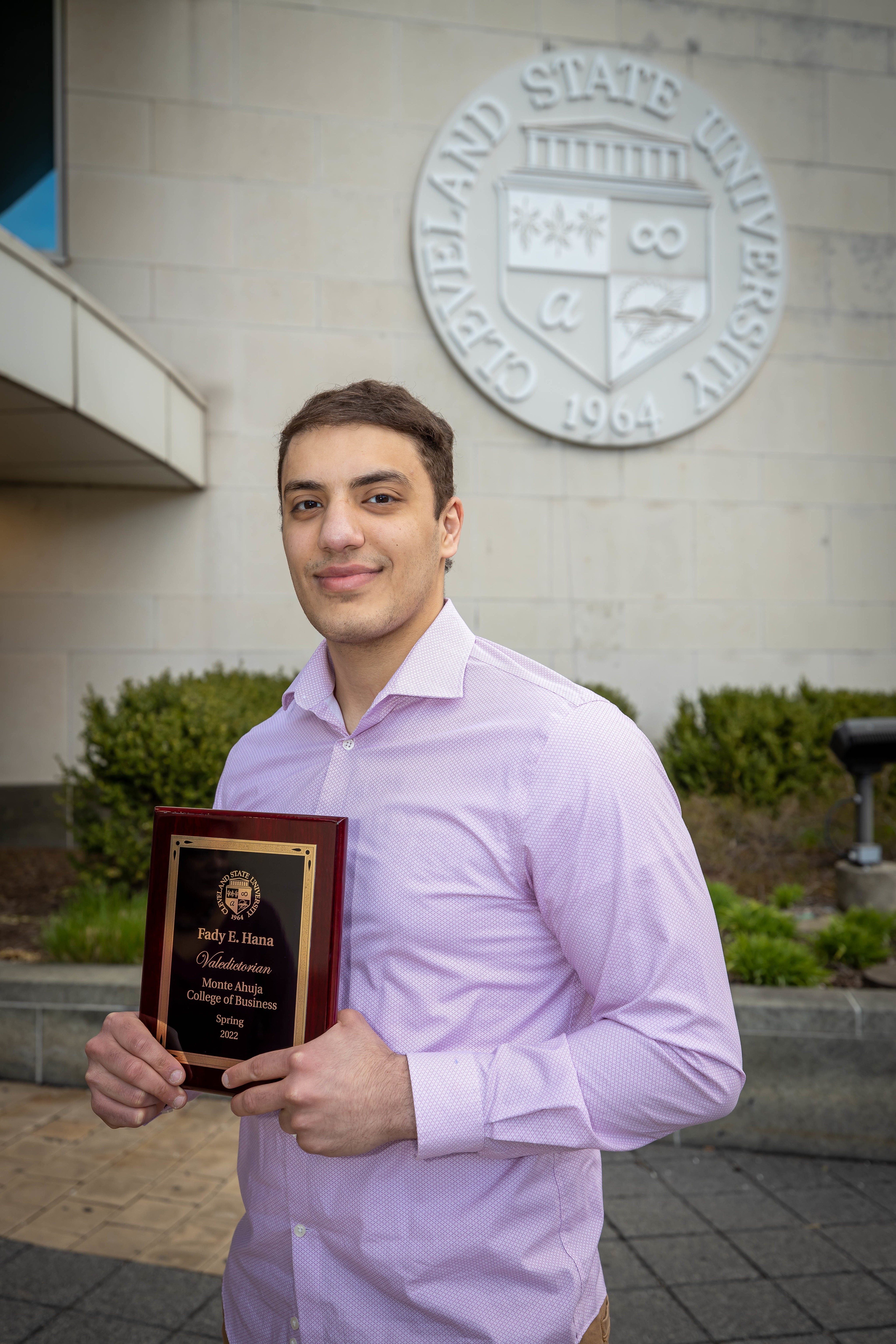 Fady E. Hana is the Monte Ahuja College of Business Spring 2022 valedictorian. An Egyptian-American, Fady moved to the United States in 2005. He attended Brecksville-Broadview Heights High School and spent his Senior year attending classes at Cuyahoga Community College as part of the College Credit Plus program. 
"During high school, my mother was a full-time room server at a hotel, full-time college student and full-time mother to my brother and I. My father worked overtime to help pay for my mother's education and I remember my mother speaking to my father about amazing it was for her to accomplish this as it would be seen as impossible in Egypt," Fady said. "My parents' work ethic is what motivated me to build one as well."
Fady started at Cleveland State University as a Chemical Engineering major. He then switched to Psychology, then Criminology, then Finance before finally deciding on Accounting. He is now graduating with a Bachelor of Business Administration in Accounting and a minor in Governance, Risk Management and Compliance. Although his search for a major was a different path, Fady is extremely happy it led him to Accounting.
Fady supplemented his coursework with a number of different internships including Tax Accounting Intern at Rea & Associates, Tax Accounting Intern at BDO, Internal Audit Intern at FirstEnergy and Financial Planning and Reporting Intern at FirstEnergy. Fady also worked as a Psychology Research Assistant in the HEART lab here at CSU.
In his free time, Fady enjoys playing basketball and soccer, traveling to various states and countries and serving at his local Cleveland Food Bank.
Fady is currently studying for the CPA exam and plans to take it over the summer or in early Fall. He will be joining Deloitte as an Audit and Assurance Associate in September 2022.