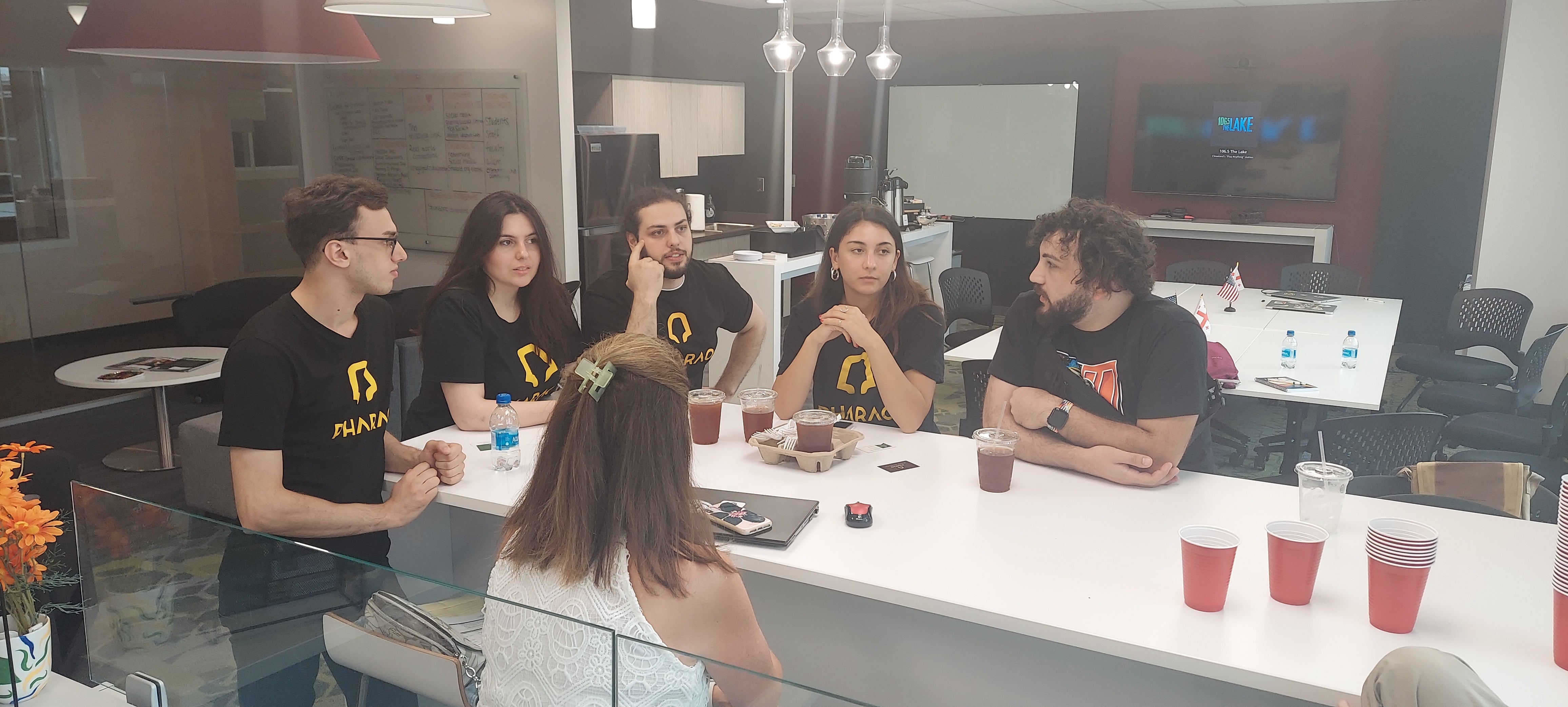 In 2019, an interdisciplinary team of Cleveland State faculty and staff launched the University Research and Entrepreneurial Skills Program in partnership with Ilia State University and the Tbilisi Regional Development Agency.
In mid-August 2022, the Weston Ideation Lab team was finally able to host a team of students from Georgia here on the Cleveland State campus.
Funded by a $300,000 grant from the U.S. Department of State through the U.S. Mission to Georgia, the project assisted Georgian universities in enhancing technology transfer, promoted applied research and the development of entrepreneurship curricula. One of the goals of the project included sharing experience in soliciting external funding and engaging Georgian development intermediaries in fostering the regional entrepreneurial ecosystem.
Georgia is located in the Caucasus region of Eurasia and became an independent nation following the break-up of the Soviet Union in 1991. The nation is currently pursuing a strong path towards economic liberalization along with a pro-Western foreign policy aimed at NATO and European integration. 
The team of students selected to visit are part of the startup PHARAO.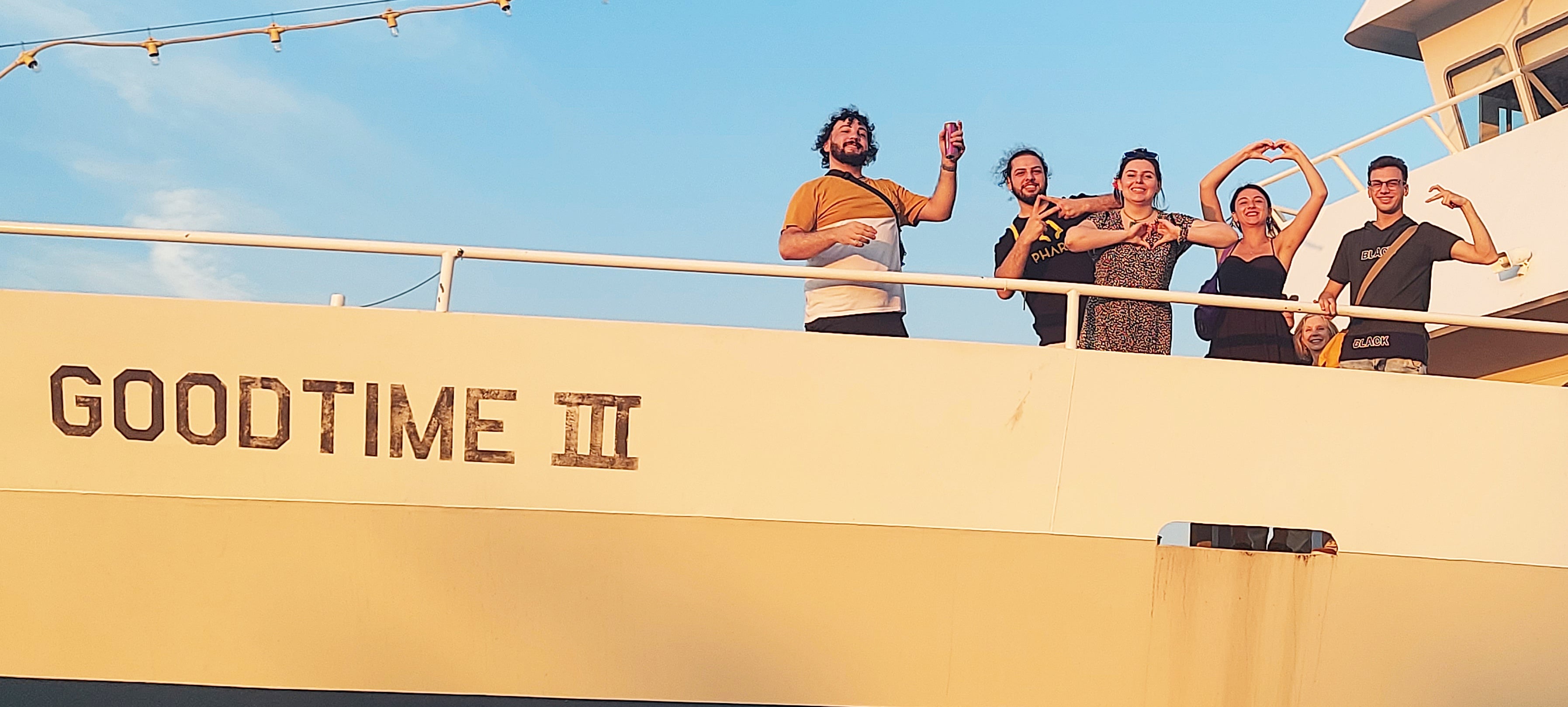 PHARAO creates a real human 3D Avatar Marketplace through laser scanning technology allowing users to interact with digital spaces (ie: Metaverses, VR, AR, MR, etc.) The company provides Real Human 3D Avatars to digital industries.
The team is:
Givi Gamkrelidze - CEO and Founder of PHARAO. Givi is interested in pushing beyond the known boundaries of the digital world.
Mariam (Mari) Gojiashvili - Co Founder and Art Director. Mari is passionate about presenting complex ideas and data sets in simple ways and  and storytelling through typography and layout/design.
Shalva Gegia - Senior Developer. Shalva enjoys problem-solving, coding, algorithms, data structures and more.
Ana Grdzelishvili - Marketing & Social Media. Ana is on top of social media trends, enjoys content creation and editing.
Nika Gamkrelidze - Junior Developer. Nika is the youngest member of the team and possesses creative humor.
Nina Biberacher - Photogrammetry expert 2D to 3D. Nina is experienced in movie making, photography, video and photo editing. 
In the students own words: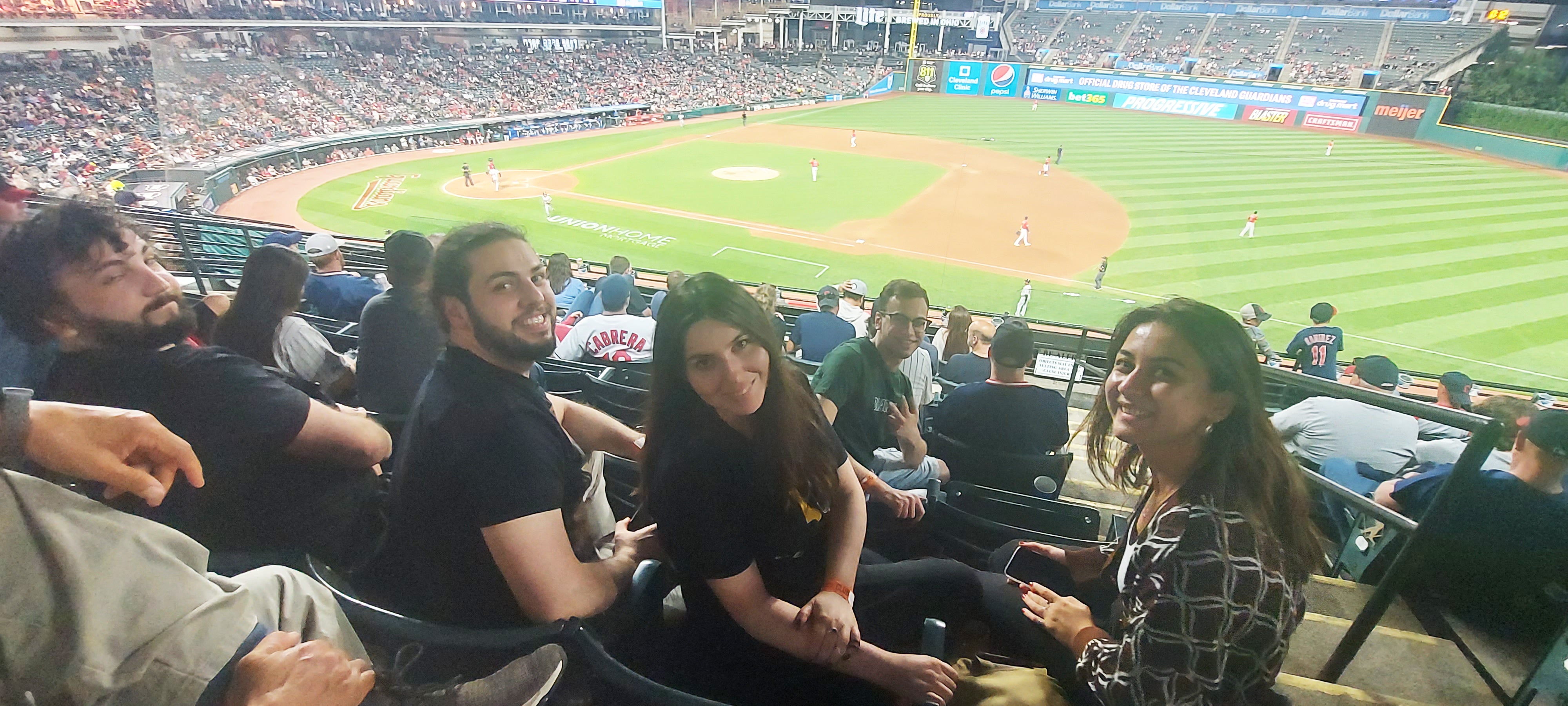 "The word that could describe our experience the best would be excitement. We were super excited about this trip ever since we won the competition and found out that we were going to visit Cleveland State University and spend an entire week here. It must be said that the level of this excitement did not drop at all after we stepped out of the JFK airport, on the contrary, it kept increasing."
"The welcome that we witnessed from CSU was exceptional and outstanding. The hospitality of the CSU staff will always remain unforgettable. No words can describe how much we appreciate that, because these kinds of gestures made us very comfortable and we felt like being home. Also, we would like to mention that the schedule was very well balanced, as the transitions between work and fun were very much needed and helped us to enjoy our time here even more."
What have you learned about entrepreneurship in the U.S. versus Georgia?
"We have learned that going global is vital for our startup. Even as an early stage startup, we can plan and start moving forward to big ideas, such as reaching out to the stars like Lebron James and Zaza Pachulia for example. While here, we received a lot of interesting information, especially regarding the procedures of how to move a startup to the United States. We have also learned that there are a lot of opportunities in this country, and that our next strategic destination can be simply global."
You pitched to a number of different U.S. entrepreneurs and startups while here. How is your overall pitch for Pharao changing?
"Compared to our first pitch, the pivoted version of it has a more clear structure, narrowed user segment and ongoing market strategy. In other words, our vision and goals are much sharper now."
"There was a lot of interesting and valuable feedback during this week. There is advice that we definitely are considering and there was advice that surprised us too. We are considering pivoting our pitch based on feedback to narrow the target audience and have it shifted towards the sport celebrities and the video game industry."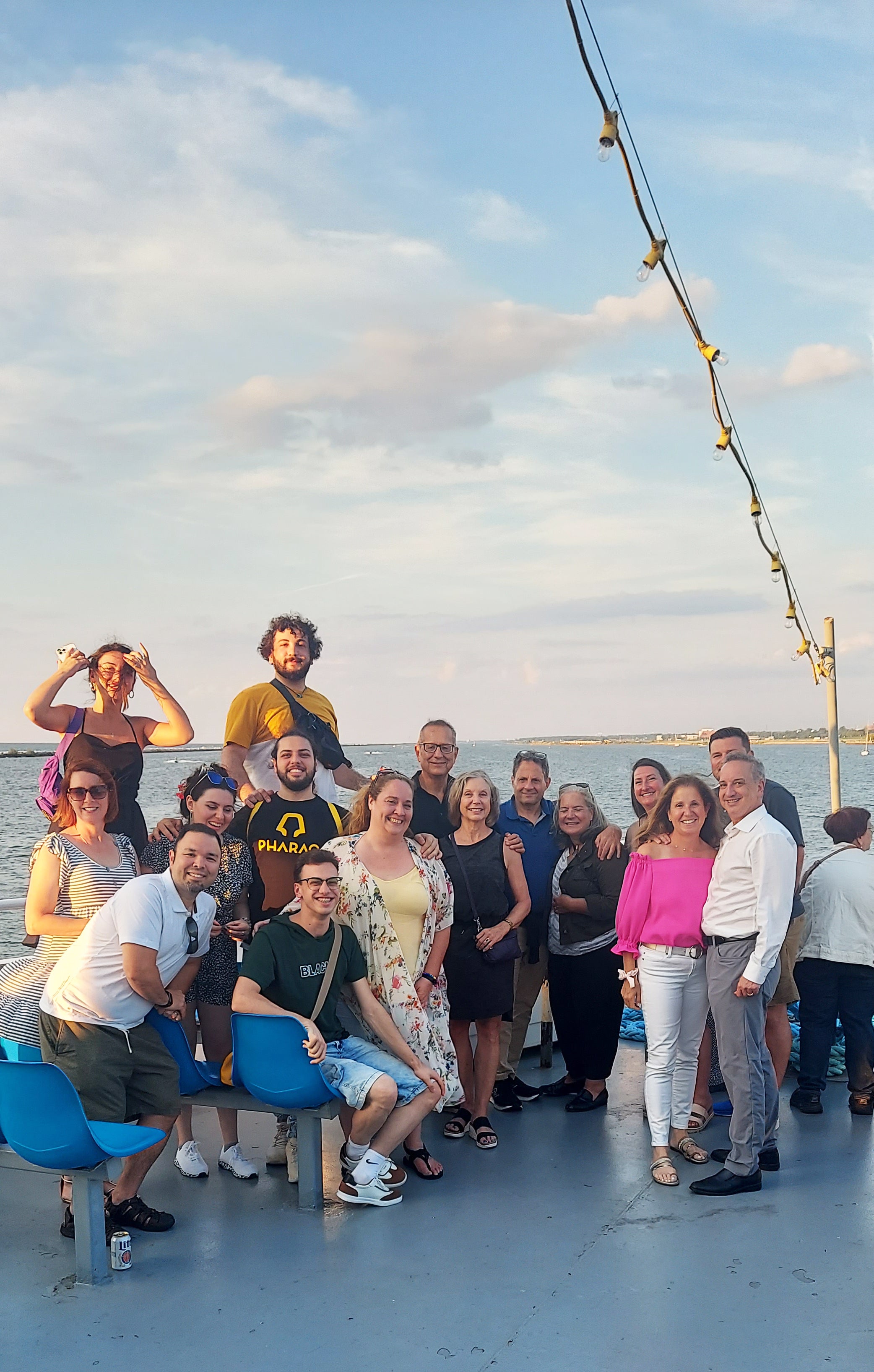 "Some very important feedback we received was regarding the attention span of our potential investors. We are considering remaking our presentation. The most pleasant and surprising feedback we received was advice that we may require more reasonable investment than we were originally requesting. We also received advice and gained understanding of the financial division between service providers and the models."
The project builds on Cleveland State's ongoing efforts to promote the development of innovation ecosystems in emerging economies. For example, the College of Business worked with Lebanon last year to develop the nation's first entrepreneurship conference and is now partnering with several Lebanese universities to expand research and curriculum development in innovation.
"It is our hope that these ongoing efforts will help create an entrepreneurship education model that can be shared with universities around the world to help build economic capacity and economic development for the benefit of multiple nations," Hart adds.