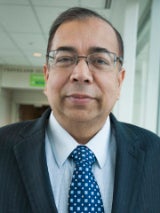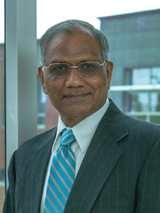 In March of 2017, Drs. Ashutosh Dixit and Raj Javalgi were selected as one of the best paper award finalists by the Journal of the Academy of Marketing Science.
In addition, each year, the Journal (one of the Financial Times 50 journals) selects a paper published in the preceding year to receive the Sheth Foundation Best Paper Award. The paper, "Research framework, strategies and applications of intelligent agent technologies (IATs) in marketing" was selected as a finalist.
Professor Ashutosh Dixit researches marketing theory and practice revolution resulting from the adoption of transformative IATs. He explains, "IATs are computational systems that inhabit some complex dynamic environment. Companies that understand this new reality can build a unique, competitive position and enjoy superior performance and sustained success."
Dr. Dixit and his collaborators are taking the first steps toward developing a marketing-centric definition and a systematic typology of IATs based on marketing concepts (marketing governance, customer orientation, competitor orientation and learning orientation) and IAT characteristics (search, analysis, autonomy, negotiation and collaboration).