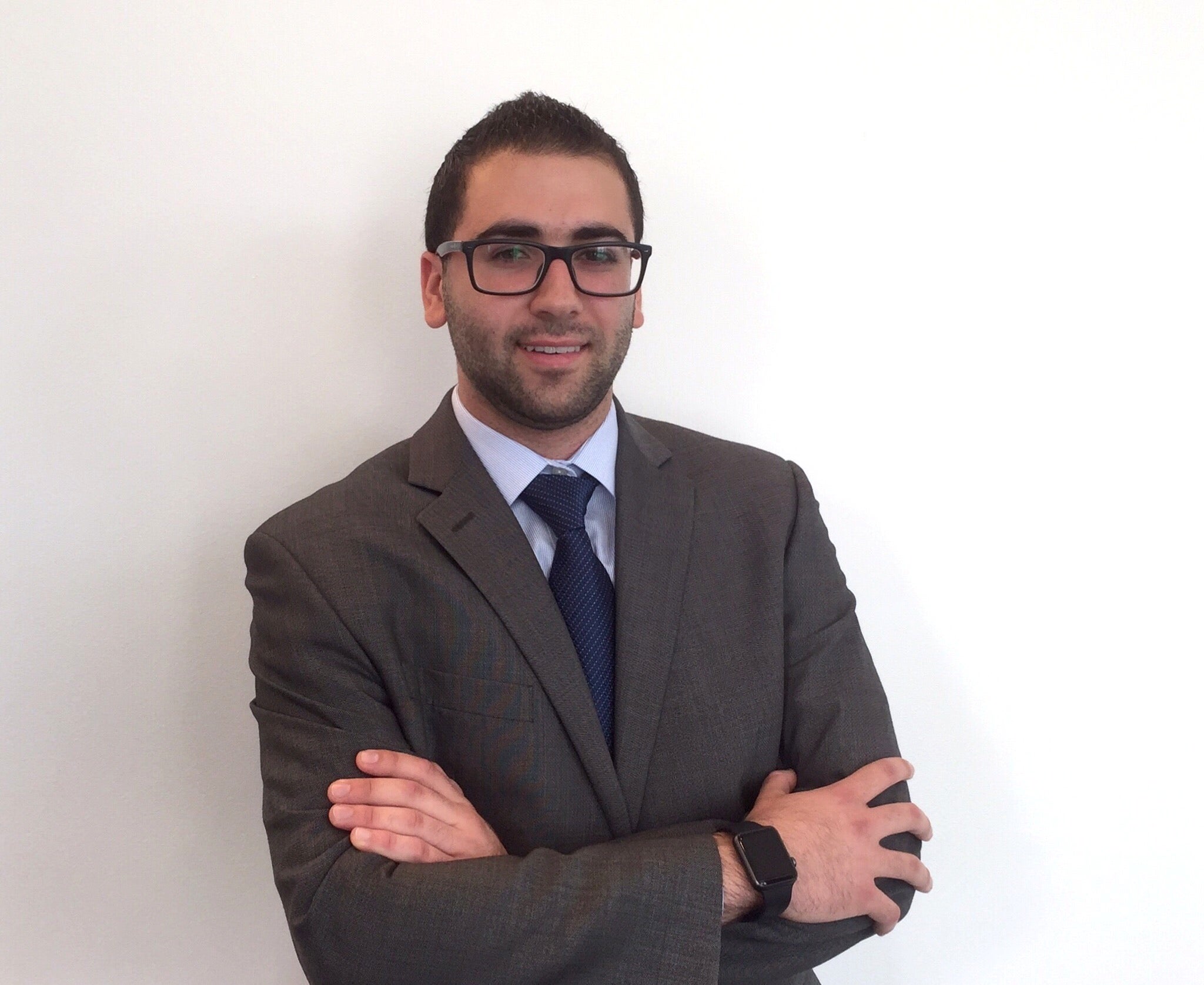 Cleveland State Finance major, Claude Zoghzoghi interned on Wall Street prior to graduating in Spring 2017. Claude was selected for the prestigious 2016 Summer Intern Program in the Strategic Credit Products Department, Americas Division of Sumitomo Mitsui Banking Corporation, subsidiary of Sumitomo Mitsui Financial Group, the second largest bank in Japan and one of the largest financial institutions in the world.

"The process of obtaining the internship started in the summer of 2015," said Claude. "A connection I met at a networking event mentioned the opportunity to me and said I should apply. I spent a lot of time working on my resume and prepared for the initial interview doing investment analysis, listening to finance podcasts on Bloomberg Radio and reading the latest news and books on Finance in addition to all of my course work."
Claude researched the company and sought advise from Finance professor Roger Klee. His diligent preparation paid off. "Dr. Klee told me to be myself but do my research," Claude said. "It paid off because Sumitomo asked a lot of technical questions about interest rate hikes, calculations and dividend growth."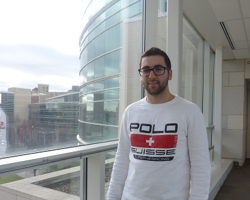 While in New York, Sumitomo sent him to Bloomberg Headquarters for a trading session and to attend lenders' presentations of companies to large banks.  Claude also attended a speaker series event that featured senior executives from across SMBC divisions.
At the end of the internship, Claude was required to complete a case study in one week as part of a team of five interns. He and the team presented their research to SMBC executives and won the case study competition. They were congratulated by the executives.
Claude comes from an entrepreneurial family. Prior to attending CSU, he had a two-month internship and worked in Lebanon as a sales associate. In addition to his work experience, Claude has participated in Entrepreneurship Immersion Week, Startup Vikes and Beta Gamma Sigma. Claude is also a Paul J. Everson and Student Managed Investment Fund scholarship winner.
Claude is currently working as a Financial Analyst at a startup company, Latitude Airlines and Aladdin's Eatery. He is a motivated professional skilled in fundamental and technical analysis, leveraged finance, LBOs deals, financial modeling and team-building. Most recently, he was a featured speaker at StartupScaleup 2017. Claude also volunteered his time to come back to CSU and speak to the SMIF class. Learn more here.