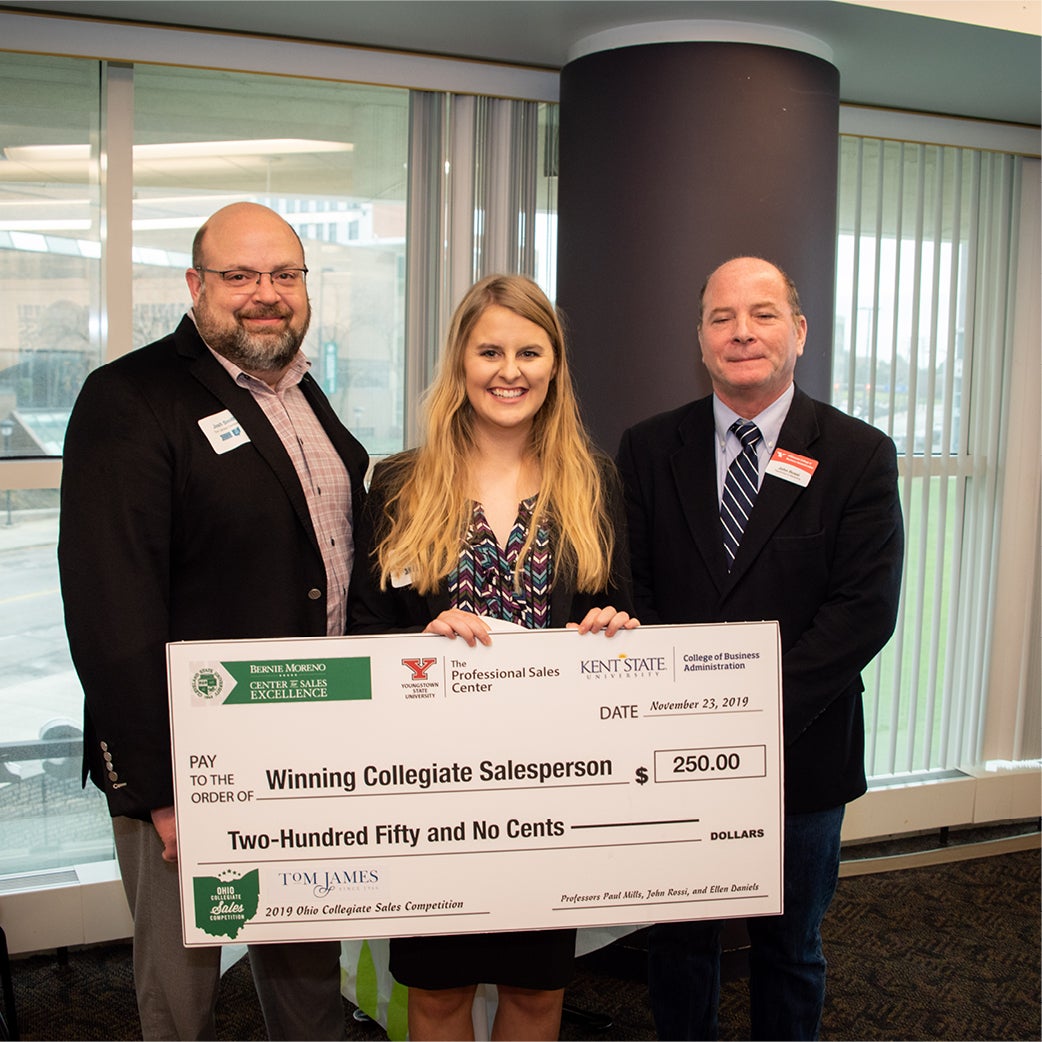 Ariella Ponikvar won second place in the Inaugural Ohio Collegiate Sales Competition, held on the Cleveland State University campus within the Bernie Moreno Center for Sales Excellence on Saturday, November 23, 2019.
Students from Kent State University, Youngstown State University and Cleveland State will compete in 15-minute role play scenarios and be judged by a panel of industry experts and buyers from Tom James Clothiers.
"I participated in the Ohio Collegiate Sales Competition because it was out of my comfort zone," said Ariella. "If I always stay comfortable I won't be learning and I knew it would be a beneficial experience no matter the outcome. I enjoyed getting feedback from professionals at the competition.
Regarding winning second place, Ariella said "it showed me that other people believe in me and think I am capable of doing great things."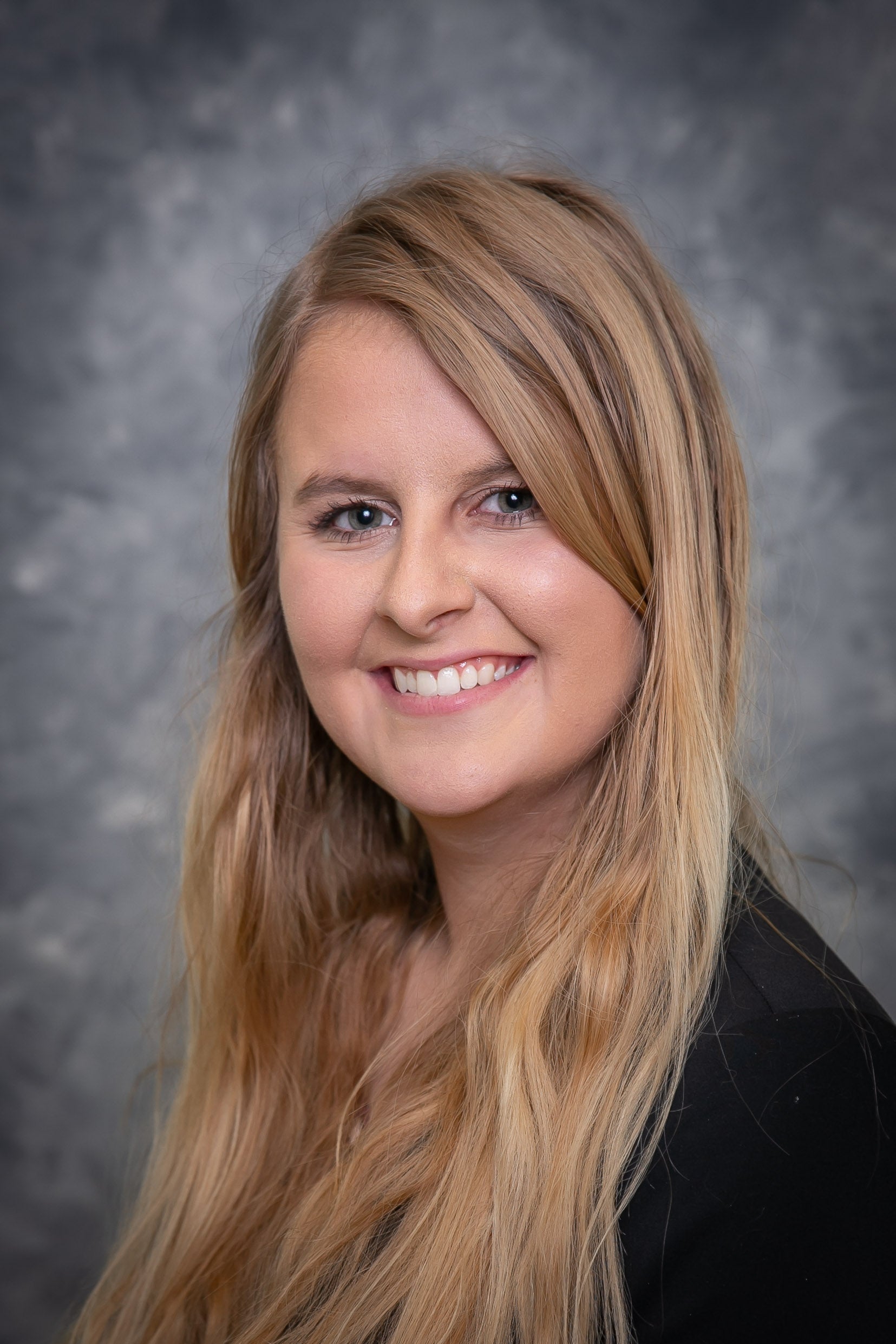 The Senior Marketing major is also on track to earn the Professional Sales Certificate. 
"I chose to earn the Sales Certificate to give myself an edge over other graduates," said Ariella. "I think sales is important in any career even if you are not in sales because you have to sell yourself."