Posted on November 28, 2016 at 11:59 AM, updated November 28, 2016 at 12:05 PM Print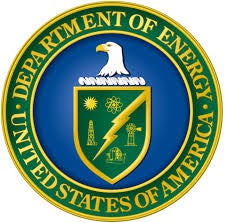 If you have a passion for entrepreneurship and environmental impact, turn your idea, MBA course work or class project into a business plan for a chance to win a $50,000 grant from the U.S. Department of Energy.
Hosted by the Clean Energy Trust, Cleantech UP, is a premier opportunity for university students to tap into entrepreneurial ambition. Clean Energy Trust is a non-profit, cleantech accelerator based in Chicago and coordinates the Midwest regional contest of this national competition. Clean Energy Trust is a non-profit based in Chicago that works with innovators to bring scientific and technological advancements to market that change how the world consumes, generates, and reuses energy and natural resources. Our goal is to identify, fund, and support promising new technologies at critical, early stages.  
A final pitch event will be held in Chicago on February 9th, 2017 to showcase the finalists and award the $50,000. 
In order to be eligible, you, or at least half of your team must be current, active students (undergraduate, graduate or doctoral level)
Applications are due Thursday, December 1st, 2016 at 11:00 PM CST (or 12:00 midnight EST). Finalists will be announced in mid-December. (PDF file/flyer) 
For additional details about the program, eligibility and application, please visit: http://cleanenergytrust.org/programs/cleantech-up/