Posted on September 9, 2019 at 4:23 PM, updated September 9, 2019 at 4:23 PM Print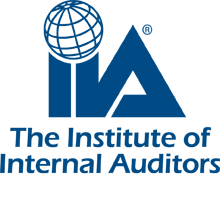 Cleveland State University's academic programs in Accounting and Internal Auditing have been selected to receive the Comprehensive Internal Audit Program designation. CSU is the 23rd university worldwide, the 16th in the United States and the only university in Ohio to earn this designation, which is sponsored by the Institute of Internal Auditors' Internal Auditing Education Partnership.
The designation recognizes forward-thinking universities for their efforts to develop innovative and accessible educational initiatives in accounting and internal auditing, while also enhancing collaboration and connectivity with local Institute of Internal Auditors chapters.
"The internal audit profession is a growing and in demand field," notes Dr. Heidi Meier, associate dean and chair of the Accounting Department. "According to the Bureau of Labor Statistics, employment for these professionals is anticipated to grow 10% between now and 2026. This designation will help us to continue to meet this growing demand and support the needs of businesses in Northeast Ohio."
Meier cited the University's Auditing Advisory Board, a committee of professionals in the field who provide support for related academic programs, for their assistance in enhancing internal audit programs and in helping CSU receive the designation.
"I truly appreciate the time and effort the Board gave us," Meier adds. "Their commitment to reviewing our programs and providing feedback has been invaluable to our success."
The Internal Auditing Education Partnership (IAEP) program was developed to respond to the growing interest in internal audit education at institutions of higher learning. The program also addresses a general need of practitioners interested in hiring students who possess a well-rounded skill set for conducting internal auditing.
Learn more about the Governance, Risk Management and Compliance academic programs here.