Posted on March 27, 2020 at 11:34 AM, updated June 17, 2021 at 11:11 AM Print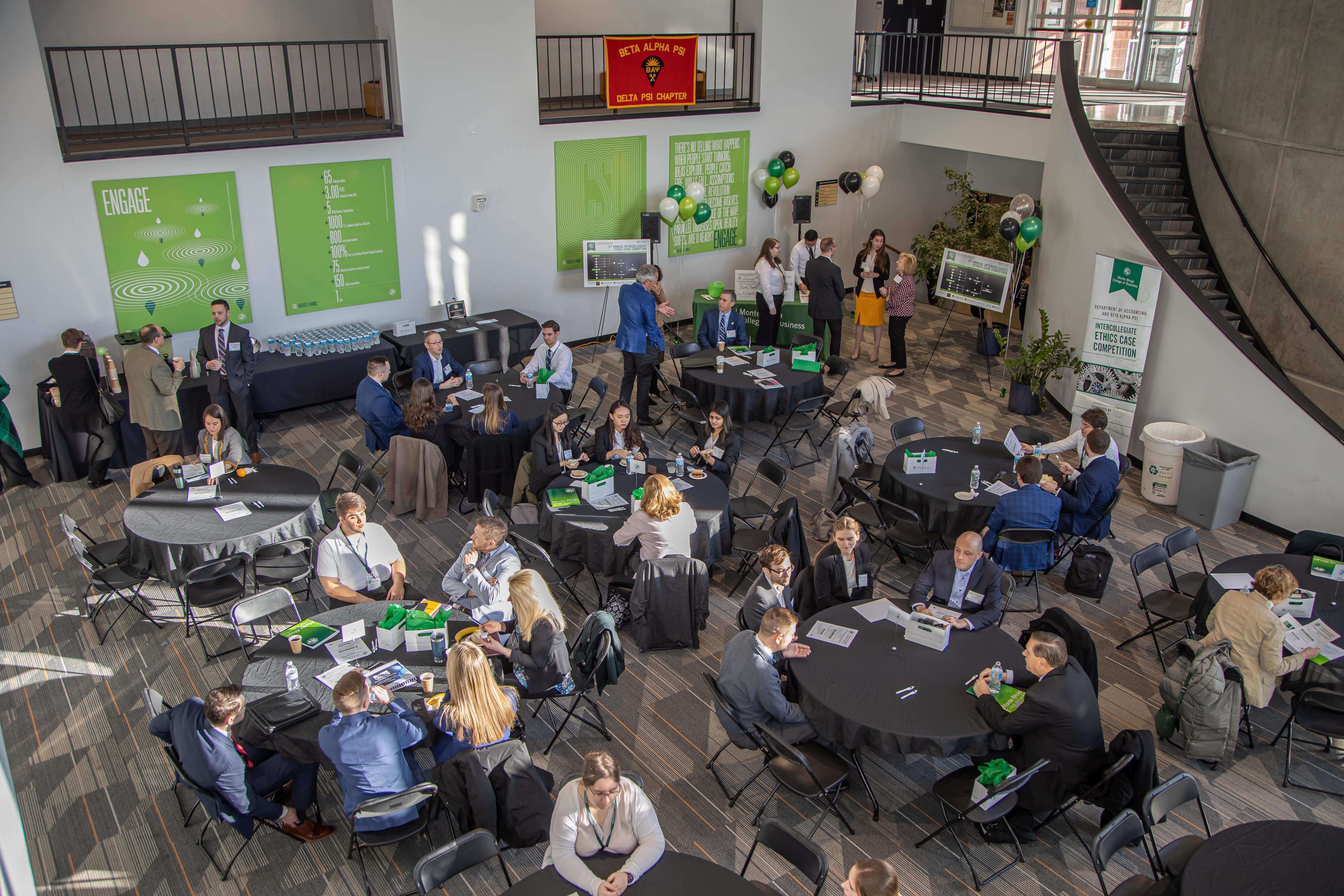 On February 22, 2020, the Department of Accounting and the Delta Psi Chapter of Beta Alpha Psi held the 3rd Annual Intercollegiate Ethics Case Competition sponsored by the Institute of Internal Auditors (IIA) Northeast Ohio Chapter.
The day-long challenge welcomed seven teams from across the Ohio region to present their solutions to an ethically challenging subject. The case was the original work of Dr. Craig Foltin, focusing on issues between KPMG and the PCAOB, Dr. Foltin is hoping to publish this case in the accounting literature.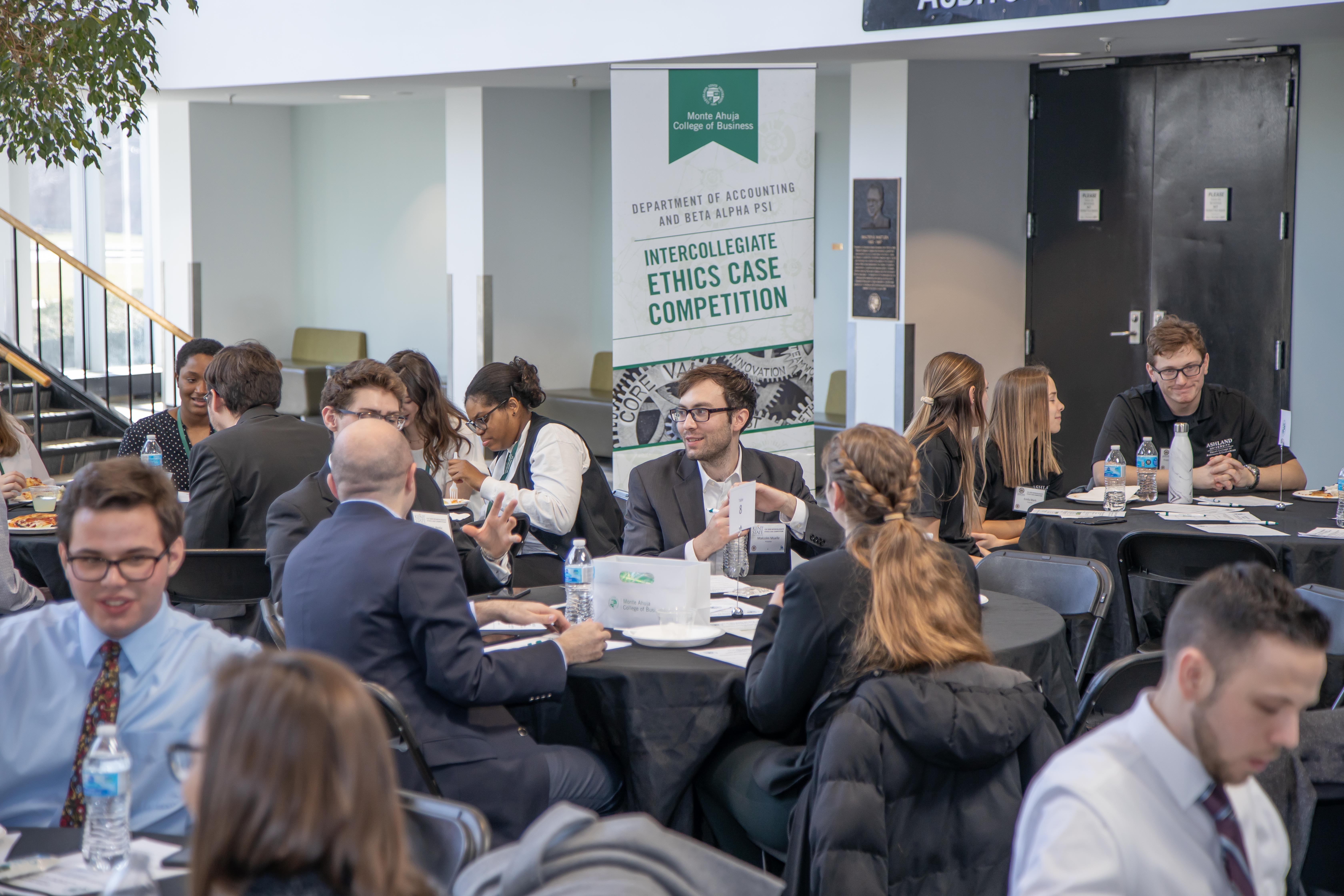 In attendance were teams from Baldwin Wallace, Tiffin University, Walsh University, Ashland University, Kent State University and two teams from Case Western Reserve University. Cleveland State University students served as ambassadors, ushers and event hosts.
Baldwin Wallace and Kent State University were announced as co-winners for this year's competition. Judges for the competition included; Accounting Department Faculty Dr. Mark Holtzblatt, Dr. Craig Foltin, and Professors Richard Molina and Maryann Lawrence; CSU Executives in Residence Stephen Kirk and Daria Roebuck; CSU alumni firm representatives Alyse Souza and Zachary Keider from PwC, Erica Pizzolato from RSM; and IIA Northeast Ohio Region representatives Ken Koncilja from GrafTech, Terry Bingham of the Federal Reserve and Kelly Carroll from PNC. 
The event was a major success and would not have been possible without the amazing support from the IIA Northeast Ohio Chapter. Photos from the event can be viewed here.