Posted on October 21, 2019 at 9:45 AM, updated October 21, 2019 at 9:49 AM Print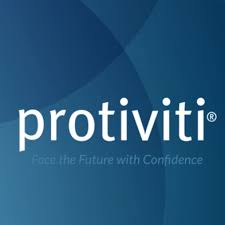 Protiviti, a global consulting firm, which specializes in Financial Audit, IT Audit, Technology Consulting, and Risk & Compliance, is having an open house for intern and full-time candidates on Friday, November 8th 2019. The firm is primarily recruiting for the Cleveland Office and also those open to Pittsburgh or other Protiviti markets. 
Cleveland State University students interested in the fields of Financial Audit, IT Audit, Technology Consulting and Risk & Compliance are invited to participate. The firm prefers majors in Accounting or Information Systems/Technology, Sophomores, Juniors, Seniors or Masters of Accountancy and Master of Computer Information Science - Information Systems graduate students who will actively be seeking internship or full-time positions in 2020.
The firm will provide pizza and soda as you mix and mingle with the Protiviti team.
| | |
| --- | --- |
| Date: | Friday, November 8, 2019 |
| Time: | 2:00 PM to 4:00 PM |
| Location: | Cleveland Protiviti Office: 1001 Lakeside Avenue Suite 1320 (North Point Tower) |
| RSVP: | Please RSVP by Wednesday, November 6 at 12:00 noon to Emily Porter (Emily.Porter@protiviti.com) or Johanna Davison (johanna.davison@protiviti.com) |
Agenda:
Meet Protiviti consultants
Hear an overview of the work they do
Learn about the Protiviti Intern and Foundations programs
Ask your questions about interviewing/resume writing
Submit your resumes for consideration of the firm's open positions
Candidates are free to come and go as they please, or participate in the full two-hour event.
If you cannot attend the Open House to due academic or personal conflicts, the firm will gladly accept resumes via e-mail in lieu of RSVP.