Posted on September 17, 2019 at 11:42 AM, updated September 17, 2019 at 11:42 AM Print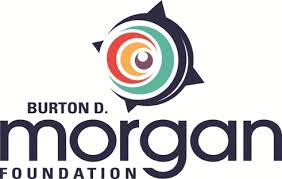 PITCH U is your opportunity to compete with current students and recent graduates (must have graduated within the past 5 years) from Northeast Ohio Colleges and Universities for a chance to present your business idea in 90 seconds or less and win prizes!
You will present to a panel of real investors for CASH prizes - 1st Prize is $4,500! Participants will then be provided with lunch and a chance to network with local angel investors.
Learn more about the FREE competition by checking-in with the Weston Ideation Lab here in the Monte Ahuja College of Business (Room BU 308) to refine your pitch and receive help from mentors!
DATE:
Saturday, October 5, 2019
TIME:
9:00 AM to 4:00 PM
LOCATION:
Glenville Circle North: CLEworx
1400 East 105th Street
Cleveland, OH 44103
REGISTRATION:
You must register to attend or pitch here.