Posted on August 20, 2018 at 2:59 PM, updated August 20, 2018 at 3:01 PM Print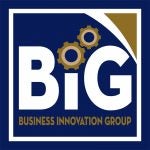 The BIG Pitch Competition is seeking undergraduate and graduate student innovators with solutions to improve economies, health and the Environment under the theme of sustainability. Register your idea, be selected as a finalist and you could win a $10,000 cash award.
Hosted by Georgia Southern University and Ocean Exchange, the deadline to register for the BIG Pitch is Friday, September 7, 2018. Register here.
Eight finalists will be invited to present at Ocean Exchange on October 7th in front of 150+ delegates from business, NGOs, academia and government. The delegates will vote on the award winner.
Learn more about the contest online here or by calling 912-257-0209.