Posted on June 11, 2021 at 11:23 AM, updated June 11, 2021 at 11:24 AM Print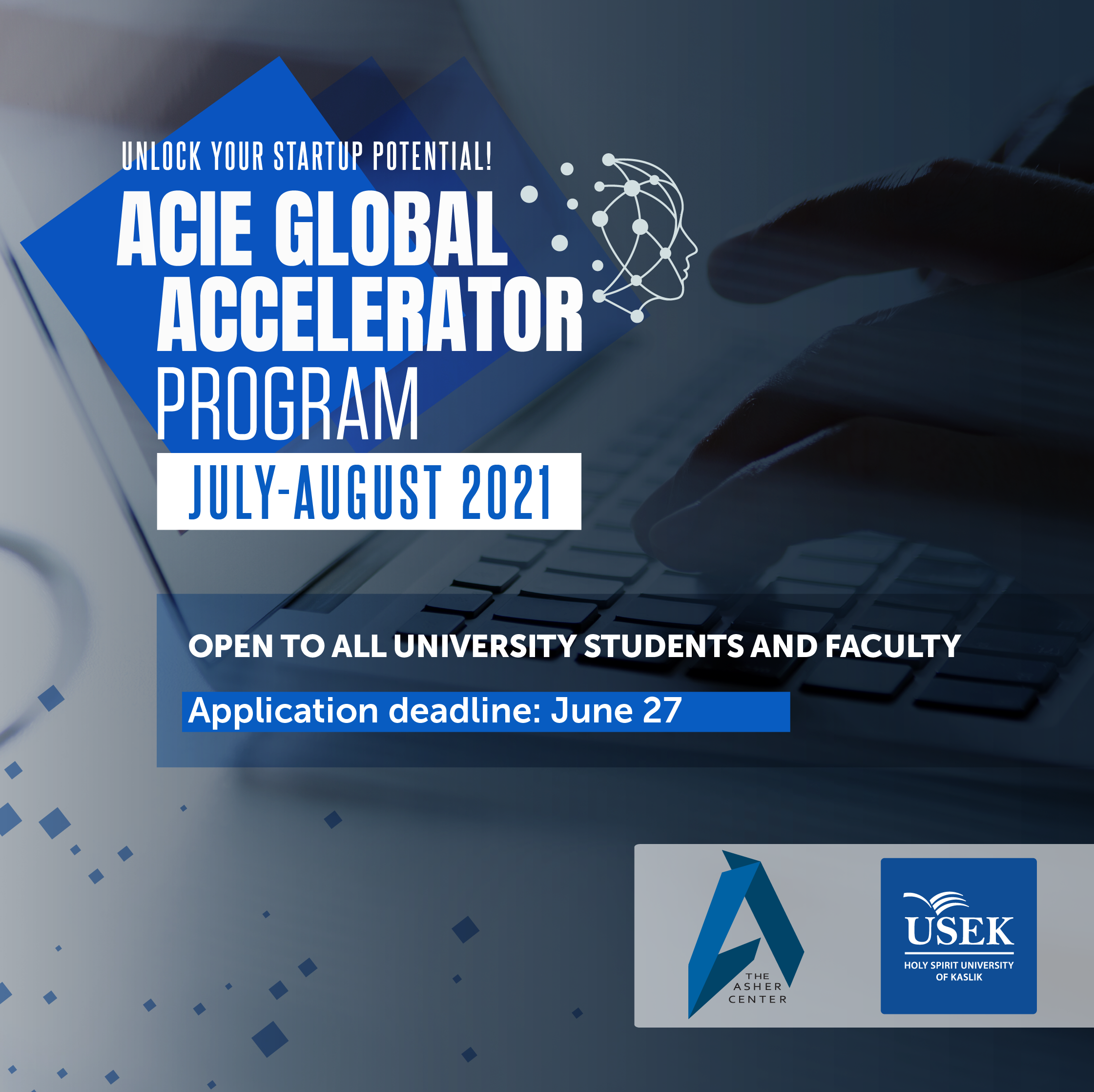 ACIE Global Accelerator is a US-affiliated, Lebanese online accelerator program initiated by our partner university, USEK. The program runs from July 8th through August 30th 2021 and supports student and faculty entrepreneurs from universities around the world. It includes fireside chats, training sessions and workshops, plus mentorship by American and international industry providers and experts. The program is built around:
8-week online intensive trainings, workshops and mentoring sessions
Fast-tracking the development and growth of early-stage ideas to market
Global strong affiliations mostly with the USA through connections with high-level experts, corporates, academic institutions and entrepreneurial ecosystems in various cities
Get the chance to pitch in front of the Investment and Advisory Board for Startups chaired by Mr. Carlos Ghosn.
The deadline to apply is June 27th 2021.
Apply now here.