Posted on March 3, 2020 at 10:46 PM, updated March 4, 2020 at 7:59 AM Print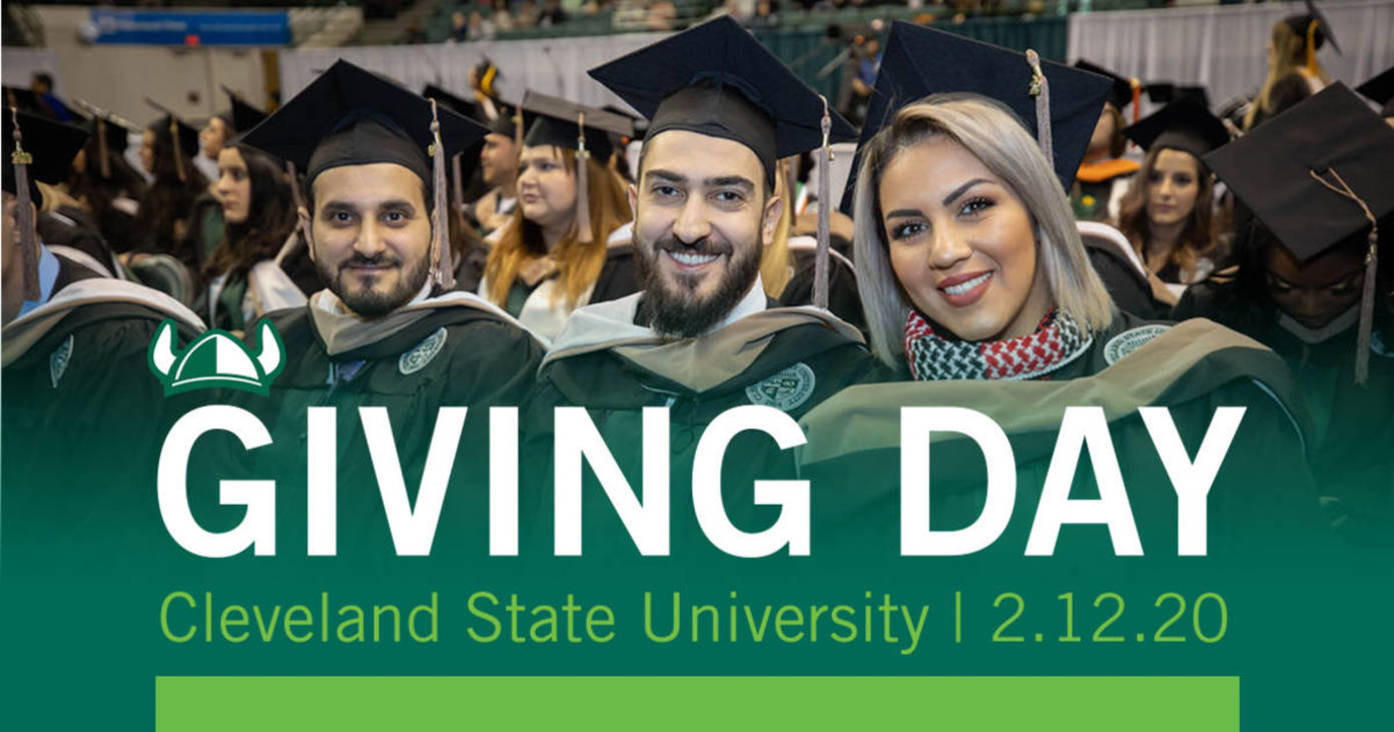 Cleveland State University's seventh-annual Giving Day, held on Tuesday, February 12, raised more than $460,000 from over 2,500 donors, setting new records in both giving and donor totals. The Monte Ahuja College of Business raised $6,695 from 48 donors.
The 24-hour campaign to raise support for student success and is part of a growing trend nationwide of engaging University constituents in digital philanthropy.
"I want to personally thank all of the individuals who contributed to this tremendous showing of Viking Pride," said Harlan Sands, president of Cleveland State University. "The money raised will directly support current and future students in reaching their academic and career goals."
The fundraising initiative used a crowdfunding platform combined with email marketing and a robust social media presence. Prizes and incentives rewarded "Social Ambassadors" who used tools on the CSU Giving Day website to promote the initiative online and raise funds through their own social networks.
Donors who pledged "challenge gifts" helped maximize the impact of group efforts. For the Monte Ahuja College of Business, those included both staff and donor pledges.  Donors who earned a Monte Ahuja College of Business padfolio included:
Anonymous
Mr. Bruce N. Anderson
Mr. Andrew J. Balazs, Jr.
Mr. Michael T. Drury
Mr. Mark J. Hallsman
Ms. Carol A. Harrison
Mr. Gary L. Kimm
Ms. Susan Marie Kornatowski
Mr. Norman L. Lobins
Mr. Mike Maczuzak
Mr. Jason Aaron Nightingale
Mrs. Andjelka Radjen
Ms. Kamala R. Raghavan
Ms. Mary Suarez
Mr. Sirichai Torprasitkul
Staff pledges that won gift baskets included:
Anonymous
Paul Gorton (Marketing/Sales faculty)
Stephanie Nunley (MBA alumnus and Information Systems/Executive MBA Staff)
David Vegh (MBA alumnus and faculty)
In the seven-year history of Giving Day, support for the University has increased by at least 50% each year, with this year's performance vastly outpacing last year's effort.