Posted on October 10, 2019 at 9:13 AM, updated October 10, 2019 at 9:19 AM Print
The Monte Ahuja College of Business at Cleveland State University is currently seeking local companies that can benefit from free international marketing research conducted in London, England in May 2020.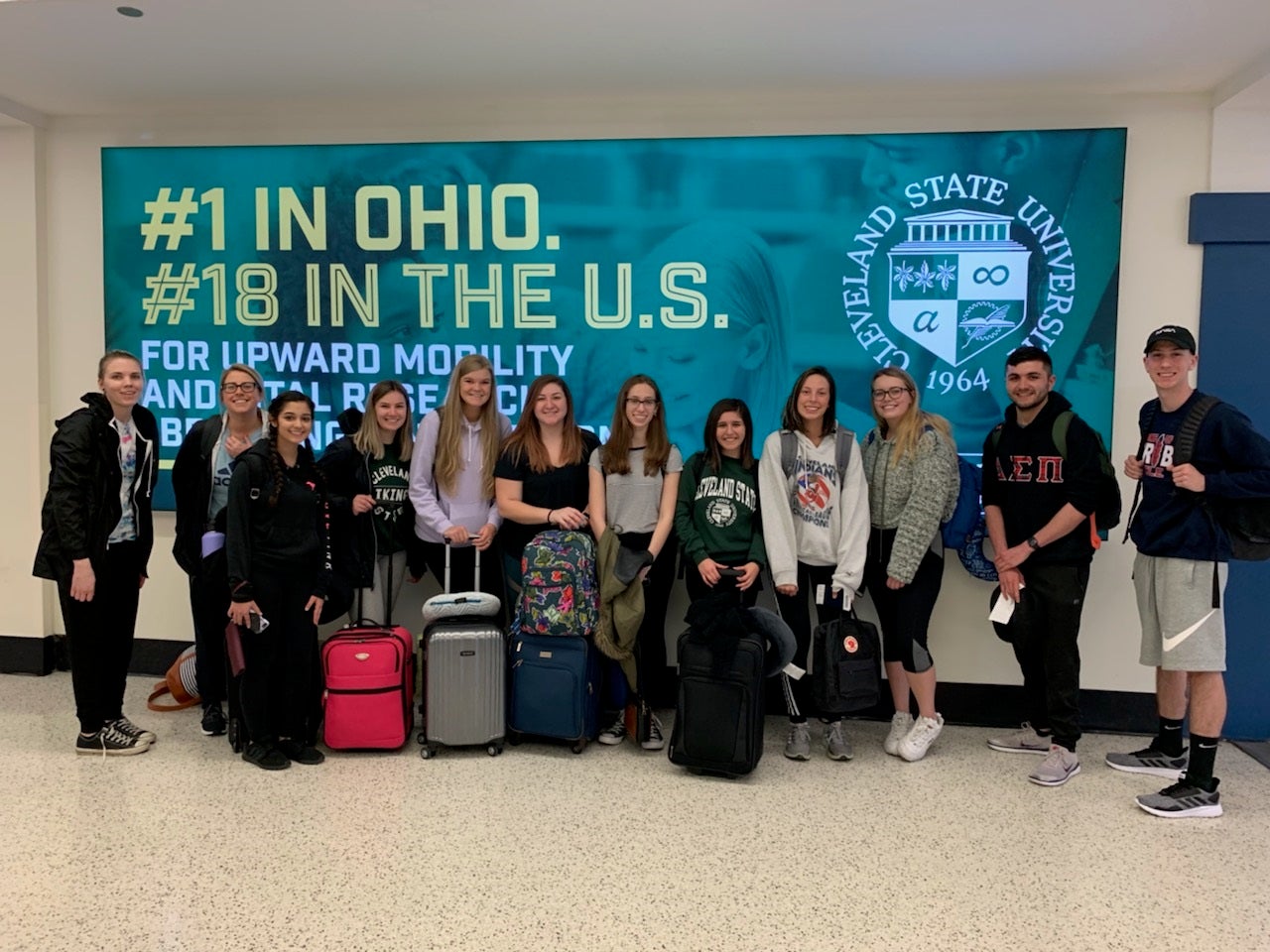 CSU graduate and undergraduate students will travel to London in May 2020 to conduct marketing research in an effort to provide local companies with valuable information. Student groups will work with the companies to define information needed to benefit the firms during the spring semester. While in London, students will then execute research specific to local company needs. Research efforts typically include visiting business libraries, visiting competitive stores, distributing surveys or conducting interviews.
This is an ongoing international marketing and business research program that has provided valuable market and competitive information to companies interested in expansion into the London market for many years.
Your organization will receive:
A marketing research proposal for your review prior to London departure to ensure the research efforts will provide relevant information

An extensive research report from a group of 4 students summarizing findings from both primary and secondary research delivered in June.  The report will address your specific marketing problems and include opportunities and recommendations. 
Your time commitment:
Initial input on your research needs

Introductory meeting with students

Feedback on research proposals   

Responses to student emails during the semester with questions or requests for additional information. 
If you are interested in learning more about this marketing research opportunity, please contact:
Kimberly Ruggeri
College Lecturer, Department of Marketing
Monte Ahuja College of Business
Cleveland State University
216-687-3670