Posted on February 25, 2015 at 10:49 AM, updated February 25, 2015 at 10:53 AM Print

Dr. Oya Tukel, chair of the Operations & Supply Chain Management Department was recently featured in an article by Crain's Cleveland Business that discussed the popularity of careers and majors oriented to careers in operations and supply chain. In Northeast Ohio especially, graduates with supply chain management and/or logistics majors, minors or emphasis have been in hot demand.
The U.S. Bureau of Labor Statistics projects 22% growth — much more than other categories — in supply chain-related jobs through 2022.
To view the article, download the PDF file by clicking on the image below.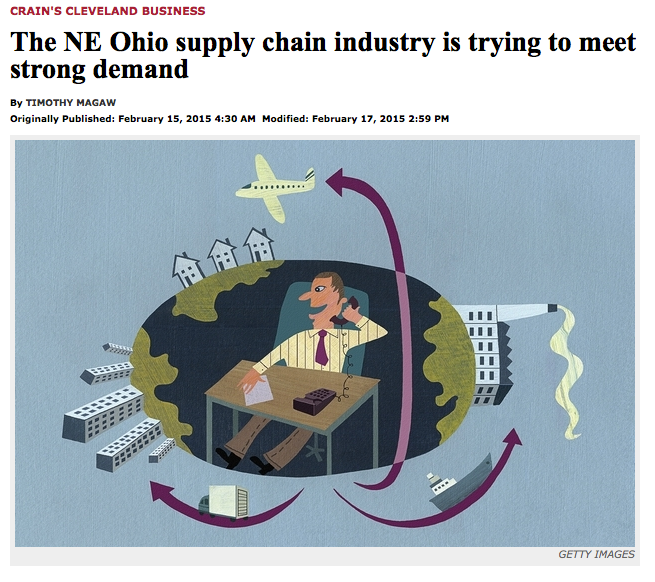 CrainsClevelandBusiness_ArticleFeaturingDrOyaTukel.pdf