Posted on December 9, 2019 at 9:30 AM, updated December 9, 2019 at 9:41 AM Print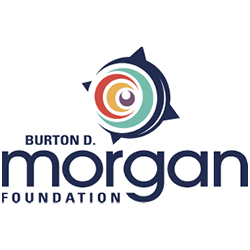 The 2020 Burton D. Morgan Future MedTech Entrepreneur Internship application is now available and can be accessed here. The link also includes detailed information about the program.
The program is designed by NEOMED and their business incubator for biotechnology innovation, The Research, Entrepreneurship, Discovery and Innovation (REDIzone). Comprehensive in scope, the The REDIzone® business incubator is supporting regional life science entrepreneurs and early stage biomedical companies with resources available through NEOMED and the Northeast Ohio Startup Network.
The Future MedTech Entrepreneur Internship seeks to place students who are passionate about how innovation can improve healthcare with local startups and to develop future leaders in healthcare innovations.
All business students (graduate and undergraduate) are encouraged to apply. There are only 12 internship opportunities available for Summer 2020. Selected students will receive $3,000, and be immersed in a medical technology commercialization experience that ends with a capstone presentation of regional technology. 
The deadline to apply will be mid-March with notification of internship placements in mid-April. 
Learn more about the internship by watching the video below and get the application here. 
---
About REDIzone:
Established in 2014, the REDIzone commercialization program accelerates the development early-stage life science discoveries by leveraging the resource infrastructure of Northeast Ohio Medical University. As a business incubator, the REDIzone provides start-up companies with the resources of a billion-dollar medtech company.  ​
The REDIzone business incubator is part of the JumpStart Entrepreneurial Services Program and has supported over 60 life science companies in Northeast Ohio in bringing their technologies  to market.