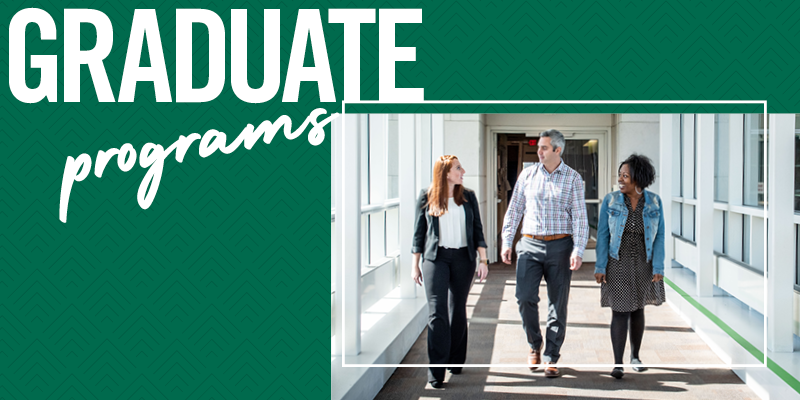 The Monte Ahuja College of Business offers five graduate degree programs, one joint degree program and one doctoral degree program:
All CSU graduate degree programs are administered through the College of Graduate Studies.
Experts deliver the quality education you want
Most graduate courses are taught by members of the University Graduate Faculty. These faculty members all hold the highest degree in their fields. They either meet the Graduate College's standards for sustained scholarship or creative activity, or they are recognized for their accomplishments as practitioners in their disciplines.
Academic Advising
If you are considering a graduate degree from The Monte Ahuja College of Business, please visit our Graduate Advising Office to:
Discuss program admission requirements
Discuss GMAT or GRE test requirements, test format, testing locations - we are currently waiving the GMAT/GRE through Fall 2024 for all programs except for our Doctor of Business Administration (DBA).
Learn about pre-test review courses and testing strategies
Review the application process, deadlines, and fees for the Graduate College
Get advice on course registration and fee payment options
Additional Information about the Graduate Advising Office can be found here.
For more information regarding graduate programs, contact the Graduate Advising Office: