Increase your marketability with real experience in exporting
The Ohio Export Internship Program (OEIP) is offered by the Global Business Center and Small Business Development Center Export Assistance Network in partnership with the Ohio Development Services Agency on the Cleveland State campus in the Spring 2024 Semester.
For Undergraduate or Graduate Students:
The OEIP combines a Spring Semester export-focused course and will allow for ten Cleveland State students to receive a paid summer internship centered on expanding an Ohio company's international markets. The course is open to either undergraduate or graduate students as either an elective course, or as part of a guaranteed paid internship. Internship eligibility is dependent on interview performance along with other criteria outlined below. This is a unique and competitive opportunity to obtain real global business experience right here in Ohio.
Course Benefits:
Hands-on experience working with senior executives at dynamic Ohio companies
In-depth knowledge about new export market opportunities
Valuable networking opportunities with participating companies and industry experts
Access to faculty and government experts
Specialized knowledge from an exporting class during Spring Semester
Internship Eligibility:
Interest in exporting and international business
Detailed organization and planning skills
Attend the Spring Semester course at Cleveland State University (INB or BUS 493)
Commitment to work with a company for 40 hours per week for 12 weeks during the Summer Semester
Graduation date of later than Fall 2024
A minimum GPA of 3.0
Successful completion of a face-to-face interview with the instructors (interviews to be scheduled)
Students Can: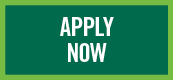 The deadline to apply for the Spring 2024 course and Summer 2024 internship is Wednesday, October 11, 2023.
View the list of Cleveland State students that participated:
To Apply Or For More Information Contact:
David Delgado, Trade advisor
Global Business Center
d.delgado85@csuohio.edu
 
Students interested in registering for the course, should log-in to CampusNet here or visit contact the Student Services Center in the College of Business, businessadvising@csuohio.edu. For additional questions, please contact the Global Business Center at d.delgado85@csuohio.edu