Graduate Certificate in Entrepreneurship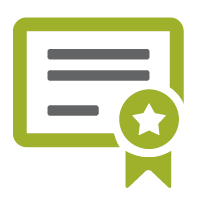 The graduate certificate in Entrepreneurship requires 15-16 credit hours for completion. Three business courses, Entrepreneurship Tool Kit, Entrepreneurship and Entrepreneurial Finance are required. Students may then choose from a list of elective courses across academic disciplines at Cleveland State University to complete their certificate.
More information about the Graduate Certificate in Entrepreneurship may be found in the course catalog here.
If you are a current or prospective student interested in pursuing the graduate certificate in Entrepreneurship, please contact the Graduate Advising Office.