By Colette Hart, Senior Director of the Centers for Outreach and Engagement in the Monte Ahuja College of Business at Cleveland State University
Are the next great minds of this generation here on our campus?
We think so.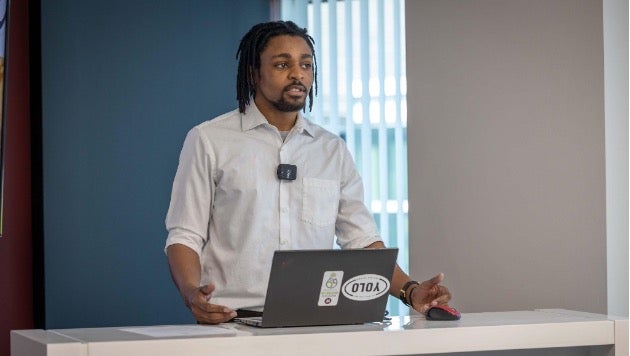 We are The Weston Ideation Lab at Cleveland State University, weaving entrepreneurial thinking through the classroom and beyond.
Nearly 40% of U.S. employers say they cannot find workers with the skills they need[1]. Meanwhile, entrepreneurs develop creativity, adaptability, collaboration and self-motivation. What if we could take the skills developed by years of entrepreneurial ups and downs and distill them into actual learning opportunities, tactics and curriculum?
Here at "The Lab", we are incorporating the entrepreneurial mindset into the higher education ecosystem by providing students from all disciplines with a customized roadmap intent on instilling these skills into the minds of our students. As students travel through their collegiate  journeys, they are introduced to a variety of programs and experiences that build transferable skills and set them up for success, no matter their future career path.
Gary Schoeniger, Founder of the Entrepreneurial Learning Initiative said, "The entrepreneurial spirit is the human spirit; it is not just in some of us, it resides within all of us." The Weston Ideation Lab is where that spirit is ignited.
What is a Mindset?
A set of beliefs that shape how you make sense of the world and yourself is a mindset. It guides how we approach the world whether we are conscious of it or not.  According to research done by psychologist Carol Dweck[2], there are two basic mindsets: fixed and growth.
A fixed mindset says your intelligence, talents and personalities are fixed traits that cannot grow. This belief thinks we are born with a certain level of ability (or special skills) and we are unable to improve ourselves over time.
A growth mindset says what we're born with is just a starting point. This belief sees intelligence, talents and personality as maliabe, something that can develop and change over time through individual effort. (Learn more about a growth mindset in one of our first Cornerstone speaker series webinars here.)
"Mindsets are just beliefs. They're powerful beliefs, but they're just something in your mind, and you can change your mind,k[2]" Dweck offers.
The Entrepreneurial Mindset
People often think that one either has what it takes to be an entrepreneur or they don't. The entrepreneurial mindset subscribes to the idea that entrepreneurial skills can be taught and learned and strengthened just like any other skill.
There is a specific set of beliefs and a codified thought process that often drives entrepreneurial behavior. The entrepreneurial mindset looks to instill concepts like empowering people to take ownership of their lives and their direction, creating compelling future learning goals to motivate and drive action-based outcomes, turning negatives into positives, being solution-oriented in the face of risks and adversity, cultivating curiosity, testing and identifying an understanding of simple solutions that lead to potential opportunities. This mindset encourages learning value-based thinking with an eye to solving problems, and consciously surround oneself with a community of like minded individuals who can guide you. To cultivate the entrepreneurial mindset, we must actively create entrepreneurial learning experiences.
The Entrepreneurial Mindset in Action
Our approach welcomes students from all disciplines, meeting students where they are, to take their academic learning and turn it into something that invokes positive change in their industry. The transformations that students are making through this journey are extraordinary and we are working to make the growth mindset mainstream.
Designed as a collaborative, interdisciplinary learning laboratory, our signature programs provide students with the opportunity to explore entrepreneurial concepts in a way that is catered to their field.
Currently, we offer Every Film is a Startup in coordination with CSU School of Film & Media Arts and powered by TruBlu Streaming. This hands-on learning opportunity creates teams of students to learn about innovation and entrepreneurship with tangible takeaways to create and take a film market.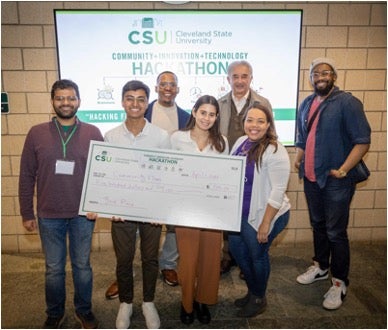 The Community+Innovation+Technology Hackathon incorporates faculty from across the campus to give students the opportunity to solve real-world problems facing our neighborhoods in Northeast Ohio by forming ideas, creating prototypes, evaluating designs and pitching solutions to improve our world.
Startup Vikes, our premier entrepreneurship immersion experience that has helped to launch 26 companies, challenges student teams to pitch ideas, learn the Lean Launch Pad (LLP) methodology and build minimumally viable products or services in the span of an intensive and immersive weekend. Supported by a team of mentors comprised of industry experts, successful local entrepreneurs, local community leaders, faculty from the Monte Ahuja College of Business and staff from the Small Business Development Center and The Global Business Center, students are purposefully introduced to the Northeast Ohio entrepreneurship ecosystem.
These are just a few of the incredible opportunities we have for students that showcase the coordinated intentional collaboration that enables them to take risks, solve real-world problems, and apply their learning from the classroom in a practical, constructive way.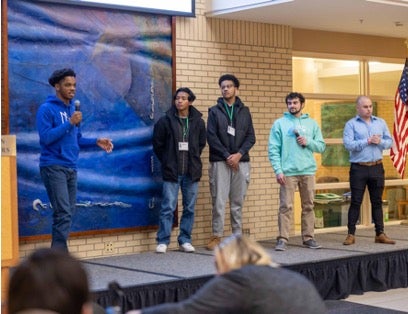 As educators and entrepreneurs we know that developing innovative thinkers requires an innovative approach. We are actively working on establishing a signature program within every college by following the same entrepreneurial journey as our students, looking to create value for academic programs, researching the marketplace for their industry, and developing and testing ideas to create a customized program that supports students' future endeavors.
Embarking on an entrepreneurial journey is a rewarding, transformative experience that we strive to make accessible to all students.
Why? Because we believe that the next great minds of this generation are here on our campus. Will you be next?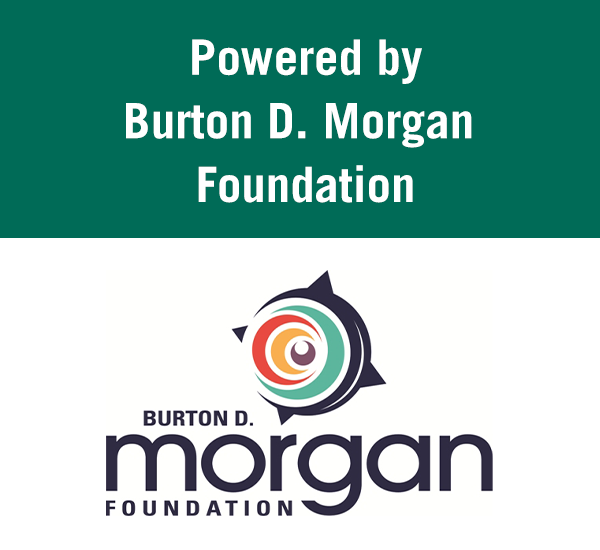 ---