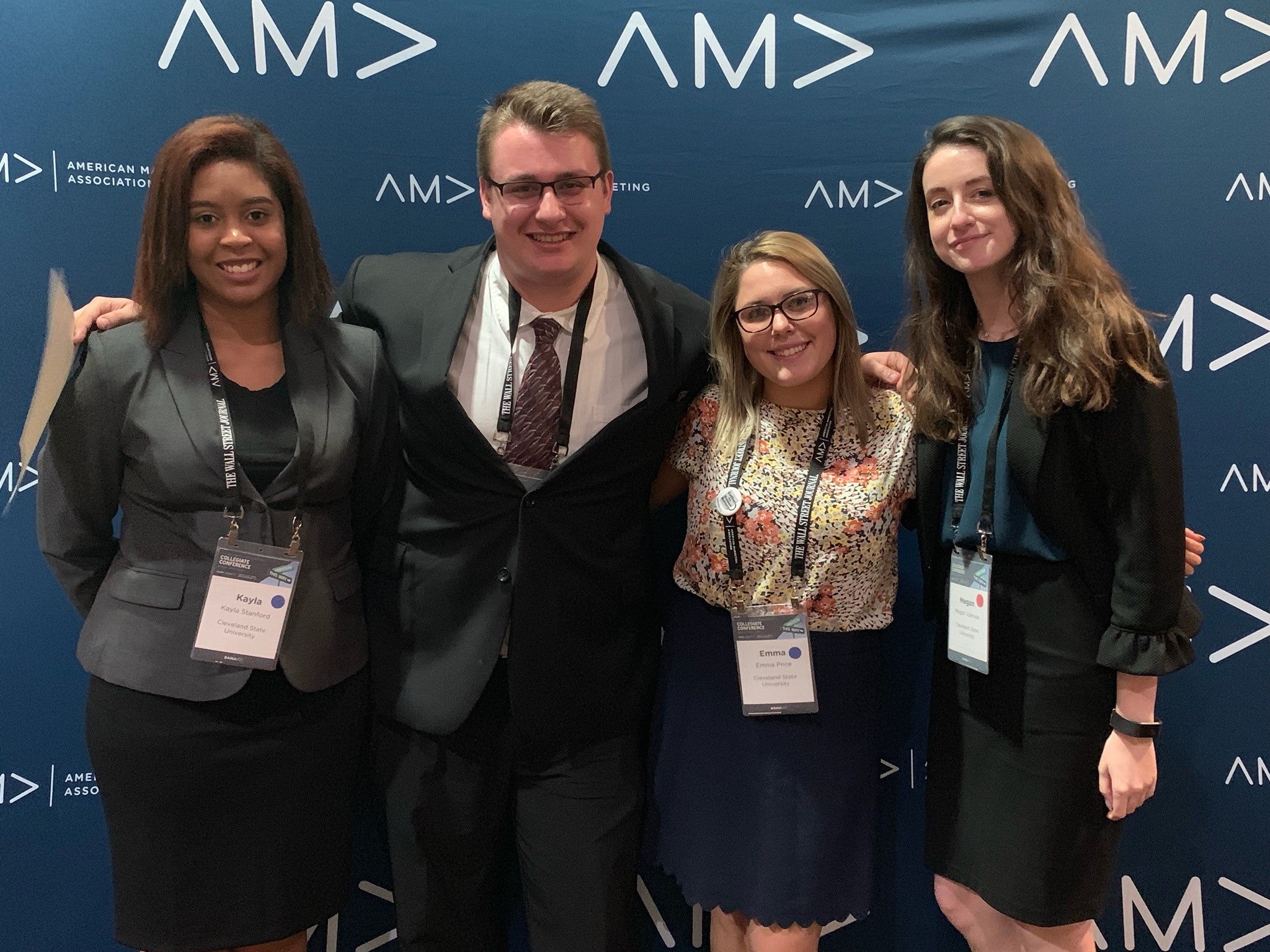 Cleveland State University's collegiate chapter of the International American Marketing Association is housed in the Monte Ahuja College of Business. This professional organization offers students the opportunity to network, develop marketing skills, and get involved with the university and the community. The organization has regular meetings and members participate in professional events, community service and fundraising. 
Each year, the CSU chapter participates in the International AMA Collegiate Conference in New Orleans, competing in events ranging from a strategic marketing competition to a booth exhibit competition. In addition, for the past three years the CSU chapter participated in the AMA Case Competition.
Pictured below, the Cleveland State University American Marketing Association (AMA) team earned a semi-finalist recognition in the annual AMA Collegiate Case Competition. This placed CSU in the top 15 universities out of 100 nationwide for 2019. Learn more about their success here.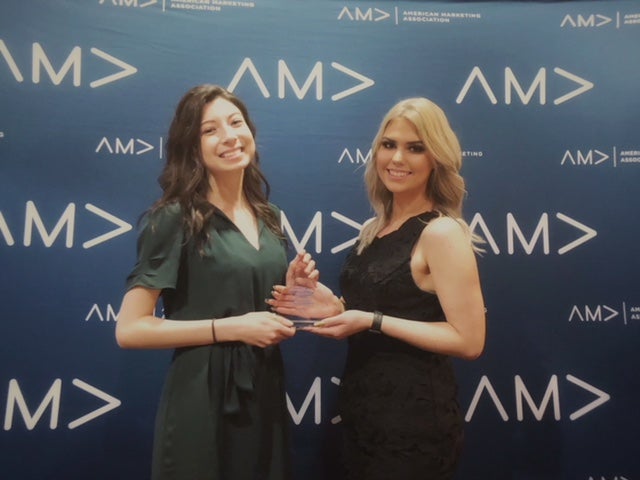 Pictured at left, in 2018, AMA members Amanda Thompson and Amalia Jerse placed 4th out of 90 competing teams from schools across the nation in the Marketing Strategy Competition in which they were given a one-page case and 20 minutes to formulate a response.
In 2014, the team was a top ten finalist based on the written case entry and they were then invited to New Orleans to present.  The team received an outstanding third-place distinction among colleges nationwide. 
For more information or to join contact the CSU AMA:
For more information on the International AMA, visit:
https://www.ama.org/students/Pages/Student-Resources.aspx