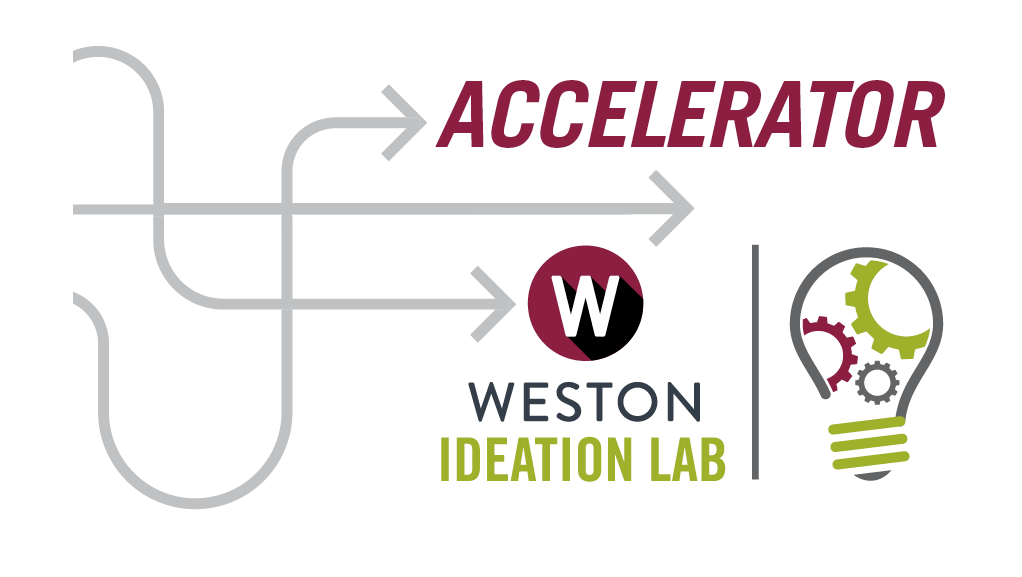 The Weston Ideation Lab Accelerator program assists student entrepreneurs or those with startups to build effective ventures through a series of workshops, mentorships and funding. If you have an existing business, a side hustle you would like to take to the next level or are launching a startup, this program is for you.
You do not have to have a team to apply although, it is recommended. Teams of all sizes are welcome to apply. One member of your team MUST be a full-time Cleveland State University student.
What You will receive:
Workshops to help you advance your venture.
One-on-one additional sessions with venture mentors and subject matter experts tailored to support your needs.
Community and peer networking with other CSU students building businesses.
Cash prizes for meeting milestones that help you build your venture!
All sessions are mandatory and will be held on Fridays from 11:30 AM to 1:30 PM throughout the Spring 2023 Semester. Dates are:
December 9th: Information Session
January 20th: Program Starts
February 17th
March 24th
April 21st
May 5th: Final Pitches
Once you apply, we will contact you for an interview.