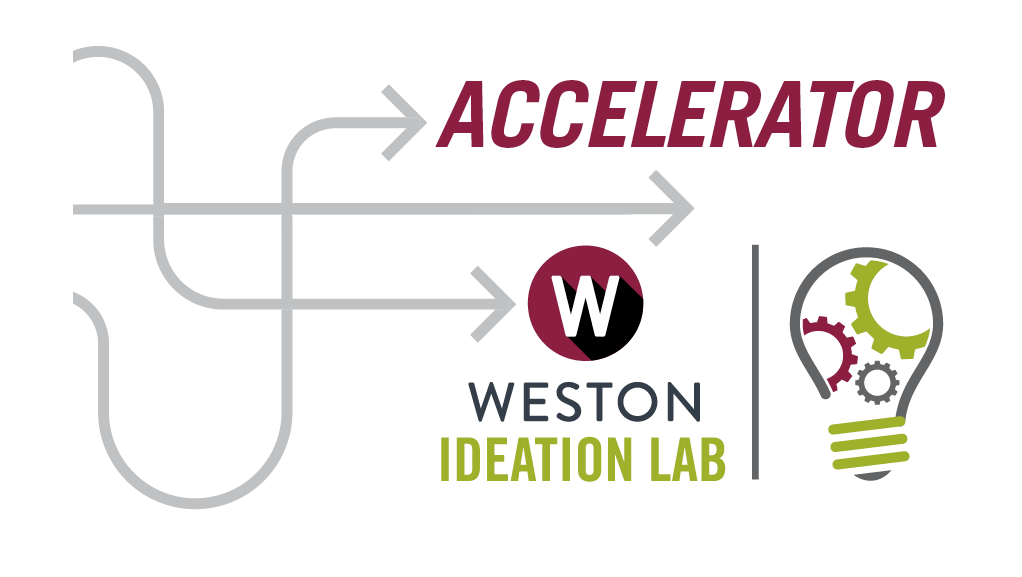 The Weston Ideation Lab Accelerator Summer Internship program is a PAID, 8-week, structured internship that assists student entrepreneurs or those with startups to work full-time on their venture.
If you have an existing business, a side hustle you would like to take to the next level or are launching a startup, this program is for you.
This is a PAID internship program, but you must apply here before April 15, 2023.
As part of the internship, you are expected to have office hours in the Weston Ideation Lab on Tuesdays, Wednesdays and Thursdays from 10:00 AM to 4:00 PM unless otherwise arranged with the Weston Ideation Lab team.
What You Need to apply:
Demonstrated, measurable traction on your venture. This could include:

Number of paying customers
Number of active users
Downloads of your product/service
Letter(s) of Intent
Interviews, survey results 
Significant website traffic, blog comments, likes, followers, etc.
Relevant media coverage
Attendance at events, exhibits, shows, etc.
What You will receive:
A $3,000 stipend as you work on your business.
Workshops to help you advance your venture.
One-on-one additional sessions with mentors and subject matter experts tailored to support your needs.
Community and peer networking with other CSU students building businesses.
Dedicated office hours in the Weston Ideation Lab.
Office hour dates are:
June 6, 7, 8
June 13, 14, 15
June 20, 21, 22
June 27, 28, 29
July 11, 12, 13
July 18, 19, 20
July 25, 26, 27
Once you apply, we will contact you for an interview.
Summer Accelerator interns will be selected by April 30, 2023.