In May 2019, two of the Global Business Center's clients received national honors for increasing their exports. SIFCO Applied Surface Concepts (ASC) received the President's "E" Award and Earthquaker Devices was named "Exporter of the Year" by the Small Business Administration.
"We couldn't be happier for both SIFCO and Earthquaker Devices," said Nate Ward, director of the Small Business Development Center Export Assistance Network (SBDC EAN) within the Global Business Center. "Both companies completed our GlobalTarget® program and participated in other events and programs through the Center and the College."
SIFCO ASC Receives President's "E" Award
Company provides selective electroplating, anodizing services, chemical solutions and equipment.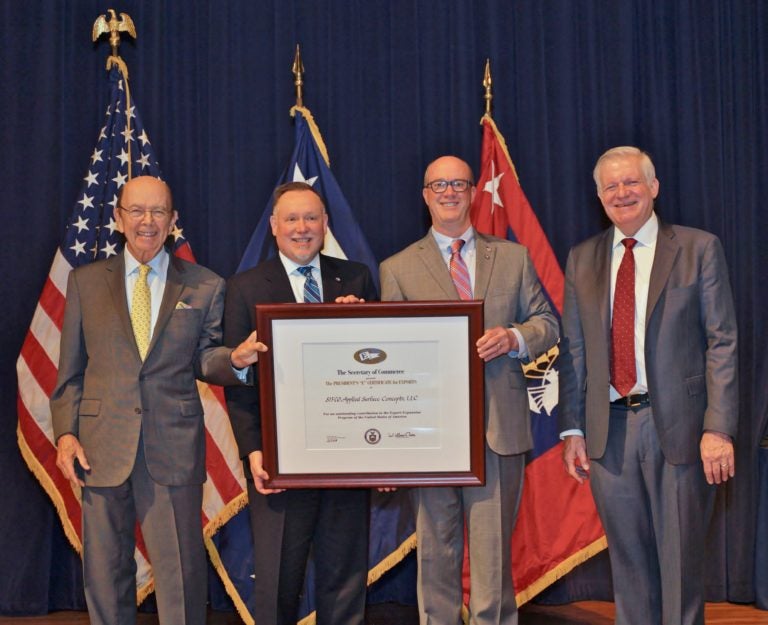 On May 23rd, U.S. Secretary of Commerce Wilbur Ross presented SIFCO ASC with the President's "E" Award for Exports at a ceremony in Washington D.C. The President's "E" Award is the highest recognition any U.S. entity can receive for making a significant contribution to the expansion of U.S. Exports. The award recognizes sustained growth in a company's entire export sales over a four-year period.
"In addition to everyone at SIFCO, I would like to thank the GlobalTarget Program at Cleveland State University for the help and support to SIFCO ASC in earning this recognition and the US Commercial Services office here in Cleveland," said Todd Romanski, International Market Manager for SIFCO ASC.
"The "E" Awards Committee was very impressed with SIFCO's more than 50 percent increase of export sales over the past four years. The company's innovative design of product offerings to meet the needs of export markets was also particularly notable. SIFCO's achievements have undoubtedly contributed to national export expansion efforts that support the U.S. economy and create American jobs," said Secretary Ross.
EarthQuaker Devices Receives Exporter of the Year Award
Company sells handcrafted guitar pedals worldwide.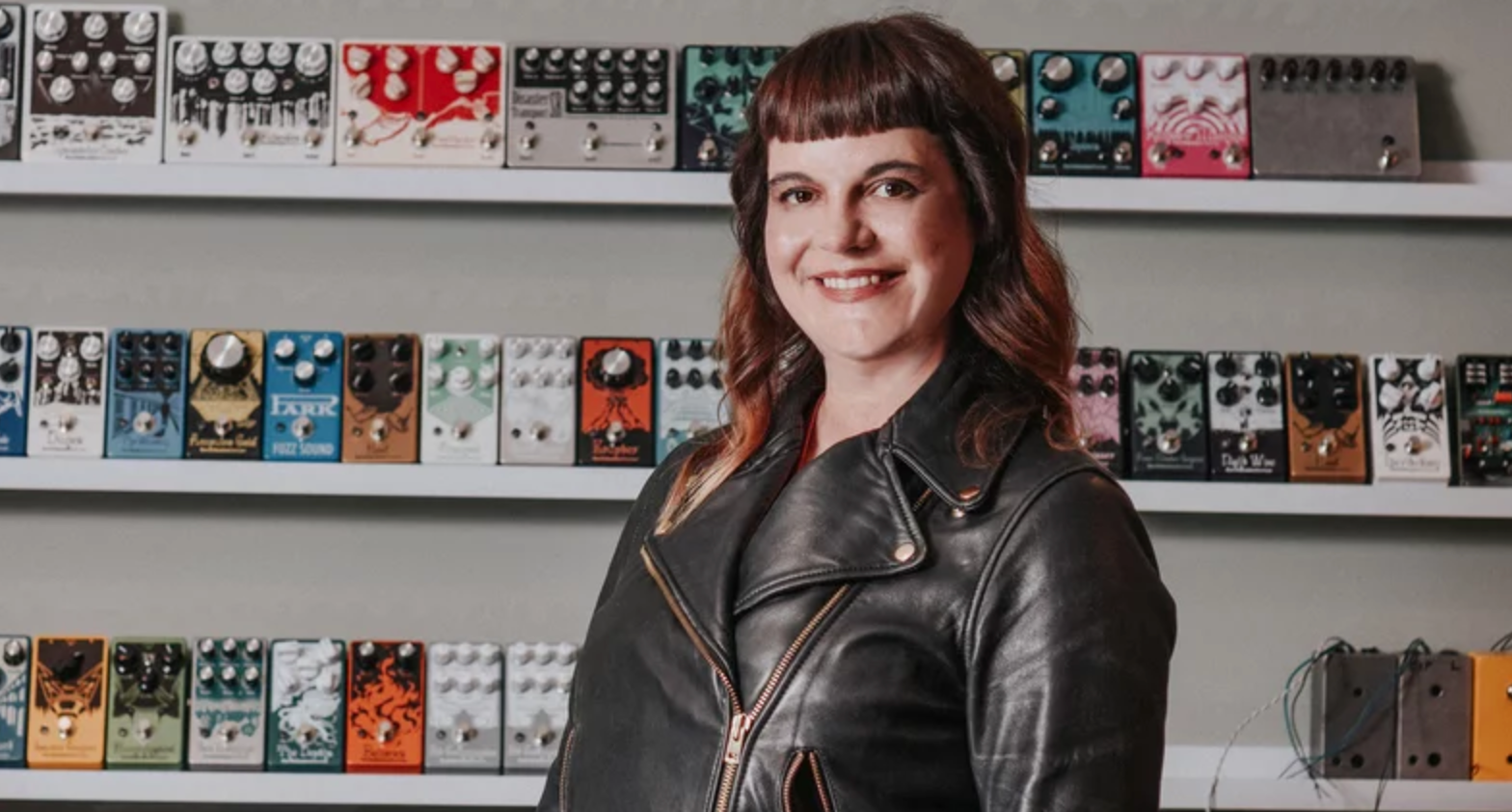 Jamie Stillman and Julie Robbins, founders of the Akron-based EarthQuaker Devices credit the "matchmaking appointments" arranged through the U.S. Department of Commerce's Gold Key Service and many of the free to low-cost services offered through the SBDC EAN and Global Business Center within the College of Business.
So far, they have had face-to-face meetings with distributors in Japan; Shanghai; Seoul, South Korea; Melbourne and Sydney, Australia.
"Earthquaker participated in the GlobalTarget Program, were able to utilize our services to identify Japan and Germany as high-growth targets for their business and we were able to help them develop an international marketing strategy, said Ward. "In addition, they applied for and was granted a $12,500 subsidy from the state of Ohio International Market Access Grant for Exporters. The money received offset the cost of tailoring marketing content to foreign markets."
"Earthquaker also participated in the Ohio Export Internship Program," added Ward. "The program provides a summer intern to help organizations and pays 50% of the intern's stipend."
"As a result of the trips, we landed a contract with Yamaha's Australian division with an opening order of $41,000 and were able to form a distribution relationship with Yamaha in Japan which we hope will open the door for a significant push into the Asian market," said Robbins.
"One of the biggest things we learned was that you can't presume that you can take your American way of doing things and do it the same way everywhere," Robbins added. "You need to learn how customs and culture are different in places and figure out how to adapt your approach to work with those differences."
International sales for Earthquaker have more than doubled in the past five years and Earthquaker has increased its total revenue year over year.
"What makes working with Earthquaker unique is how they leveraged the entire portfolio of programs and services that the state and our Center offer," added Ward. "Our programs are designed to work together – and they took full advantage as a super user. We are thrilled to see them succeed and be honored for their success."