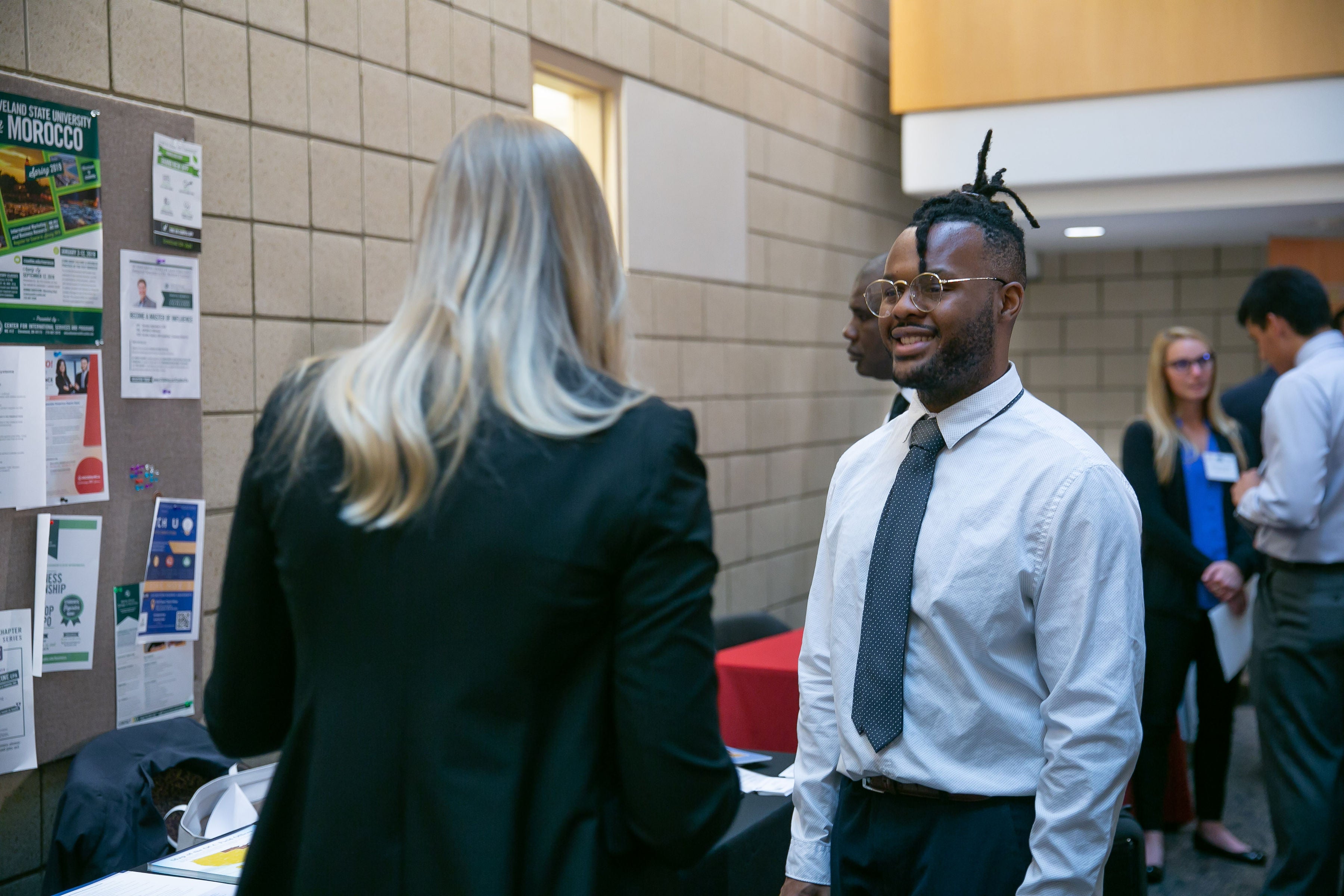 Fall 2021:
September 15, 2021
5:00 PM to 8:30 PM
Virtual - On Brazen
Every fall semester, the Department of Accounting holds an annual Meet the Accountants Night. Meet the Accountants Night is a premier accounting career fair for students at Cleveland State University, Ohio. This extremely successful event brings more than 40 Northeast Ohio accounting firms and companies to the College of Business to engage with accounting, finance and information systems students and has resulted in students obtaining internship, co-op and career positions. In 2020, the Monte Ahuja College of Business held their first virtual Meet the Accountants Night due to the COVID-19 pandemic.
Meet the Accountants Night Overview Video:
Get an insider's look at the 2013 event by viewing the video below, or by viewing it on YouTube here.