The Online Accelerated MBA program has specific admissions requirements, as well as a number of deadlines applicants must satisfy. Please review the program admission guidelines to ensure you qualify, and then choose from the upcoming start dates to begin planning the next step in your professional development. Upcoming cohorts will begin in Fall 2022 and Spring 2023.
Admission Requirements
Admission to the Online AMBA program is based on a combination of the applicant's GMAT or GRE score and the undergraduate cumulative grade point average.
Application for admission
$40 non-refundable application fee (Application fees through Fall 2024 are being waived.)
Official transcripts of all undergraduate and graduate coursework
Official GMAT or GRE scores (GMAT and GRE waivers are available through Fall 2024. MDs and Ph.D.s are exempt from taking the GMAT.)
Depending on your undergraduate degree, prerequisites may be required before starting the Online AMBA degree. These prerequisites may have already been fulfilled by your undergraduate coursework.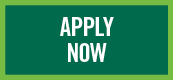 International applicants may apply for the Online Accelerated MBA program. However, they must reside in the U.S. Students must meet all of the following requirements.
Completed application form with a $40 non-refundable application fee drawn on U.S. dollars, payable to Cleveland State University. Application fees cannot be waived or deferred. (Application fees for Fall 2022 are being waived.)
Official transcripts of academic work and degree certificates from each college/university attended. Photocopies are not acceptable. If transcripts are not in English, please include an official/certified English translation of the original documents.
Proof of having met at least one of the English language proficiency requirements. CSU offers students the following choices to prove English language proficiency.

Successful completion of CSU's IELP (Intensive English Language Program) Advanced Level, with a grade of 80% or better.
Meet the current score requirements on the Test of English as a Foreign Language (TOEFL). Only official test scores received directly from the testing authority (ETS) will be considered valid (www.ets.org).

Paper Based Test - 550, or
Computer Based Test - 213, or
Internet Based Test - Reading: 20, Listening: 21, Writing: 17, Speaking: 20

Pass the IELTS test (International English Language Testing System) with a minimum score of 6.0 (www.ielts.org).
Pass the iTEP (International Test of English Proficiency) with a score of 5.0. (www.itepexam.com).
Achieve a score of C (Pass) or better on the 'O' (ordinary) Level or 'A' (advanced) Level of the General Certificate of Education. Scores must be no more than 2 years old.
Achieve a score of C (Pass) or better on the Cambridge Certificate of Advanced English (CAE) (www.cambridgeesol.org/exams/cae).
Completion of English language studies (Level 112) from any of the ELS Language Centers (www.els.com).
Completion of English Composition 1 and 2, at a 'C' level or better, equivalent to the CSU freshman English requirements at a regionally accredited college or university.

Official score report of the GMAT or GRE. The GMAT/GRE school code for Cleveland State University is 1221.
Official financial statements and supporting documents showing sufficient funds are available for at least the first academic year. Photocopies are not acceptable. No certificate of eligibility (I-20 or DS2019) will be issued without evidence of sufficient financial support.