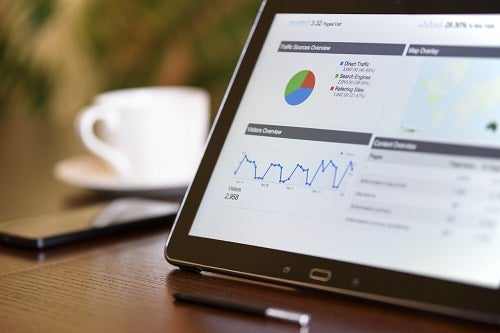 Contributor: Katie Karpinski 
Google Ads has a pretty spotty reputation. The platform seems to have a certain element of complexity that can leave beginners stumped. This, of course, ties back to the mysterious nature of Google itself, with its expansive and ever-changing algorithms and constantly innovative nature. However, if you're just starting with Google Ads, or if you're in need of a little refresher, the core strategy and success of Google Ads campaigns always remains the same. It's all about relevance, targeting, and structure.
Relevance
First, Google is constantly striving to give customers exactly what they need, when they need it. Google's success can largely be attributed to their dedication of providing hyper-relevant and useful results on their search engine. As such, their ad selection process reflects this same prioritization of relevance and applicability. As an advertiser, it's important to anticipate and forecast the needs of your potential customers. Google has several tools available to help you select the keywords and terms you choose to target (such as the Keyword Planner). However, you know your business better than anyone. Take a deep dive into who your customers are and think about how they might search for you online. When you have your keywords established, start to think about how your ad copy and landing pages can reinforce and support the buying process. The more relevant, specific, and directed your efforts, the higher you'll rank on the Google search results page.
Targeting
Another key tactic in an effective Google Ads strategy is targeting the appropriate market. Even if your ads are extremely relevant and direct, not having proper targeting in place can cost you time and money in wasted clicks or impressions. Google Ads can work beautifully for your business, as it allows you to target as specifically or as generally as you want. Whether you're targeting all women in the United States or creating a local campaign that only spreads to a 25mile radius to women between the ages of 18-22, Google has targeting tools that can help your ad get seen by the people that matter most. There's even the potential to target people by their behavior patterns—websites they visit, logged interests, etc. There truly are no limits in creating a segmented target market for your campaign.
Structure
Finally, structure is another key element of your Google Ads strategy. Not only will proper structure keep you more organized internally but having a properly structured account can help you optimize your campaigns even further. At the campaign level, you can create new keyword lists, ads, and targeting options. Having separate, targeted, and specific campaign goals will help your business prevent instances of overlap, and help measure which campaigns are effective and which are not. There are several different ways to structure your campaign, but typically mirroring your business structure is a good place to start.
While Google Ads can certainly be overwhelming, focusing on these three areas should put you on the road to success! If you're interested in learning more about Google Ads, how it works, and how to create successful campaigns, check out our Using Google AdWords course. Learn more or register here!