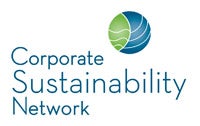 The Sustainable Business Center partnered with the Corporate Sustainability Network (CSN) to develop the Corporate Roundtable.
Corporate Roundtable is a peer-learning network of like-minded individuals that serves as a sharing mechanism for sustainability initiatives that sparks conversation for local businesses, non-profits, government and civic organizations among others.
The Corporate Sustainability Network (CSN)
Before Corporate Roundtable, the CSN connected, convened and facilitated dialogue among key business leaders of Northeast Ohio's 150 largest corporate citizens, enabling them to learn and share sustainable best practices to create value for their company and the community.
The Vision
To establish our region as a global model of a 21st century community with a thriving economy, high quality of life, and a regional brand based on innovative, sustainable enterprise in all business sectors.
The Mission
To promote economic development by helping Northeast Ohio's largest corporate citizens to become innovative and sustainability-driven by integrating economic, environmental and social growth opportunities into their business strategies.
The Founders
Former founders of the Corporate Sustainability Network included Lisa Hong and Dave Nash.