Getting to Carbon Neutrality at KeyCorp and CWRU
Friday, October 9th, 2015 7:30 AM to 9:30 AM
Maxine Goodman Levin College of Urban Affairs, Bonda Board Room
The number of businesses and organizations committing to reducing carbon emissions is growing every day. With so much attention on the impact of Global Climate Change, businesses are recognizing opportunities to mitigate risks and create a postive impact. Join the dialogue on October 9th and learn how KeyCorp and Case Western Reserve University are committed to carbon neutrality by engaging their stakeholders and creating an actionable plan to help achieve their goals.
Guest Speakers:
Andrew Watterson, Head of Sustainability, KeyCorp
Stephanie S. Corbett, Director of Sustainability, Case Western Reserve University
Location:
Cleveland State University
Maxine Goodman Levin College of Urban Affairs, Bonda Board Room (254)
1717 Euclid Avenue, Cleveland, OH
Located on the Cleveland State University campus map as UR. Download the campus map here.
Brought to you in partnership with: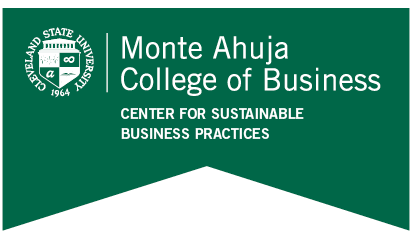 If you are a CSU student or alumni, Register here. (Cost $25)
If you are NOT a CRT member, Register here. (Cost $40)
I am not a CRT member, but I'm interested in learning more: